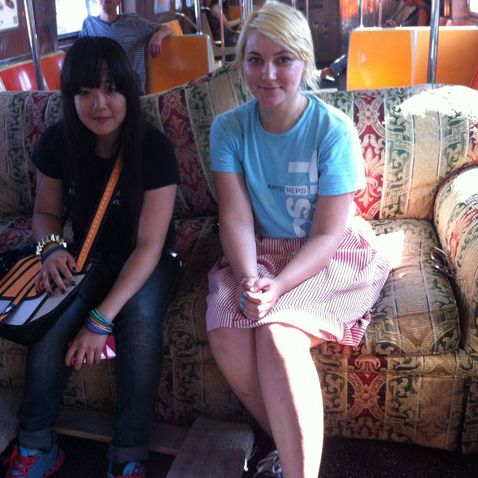 After buying a used couch for $30 in Gowanus, Ty and her friend were tasked with getting the thing back home to Bed-Stuy. The most obvious solution would have been to hire a van, but a van costs money — money that people who purchase used $30 couches don't necessarily have. So, with the help of lots of friendly strangers, they took the G train.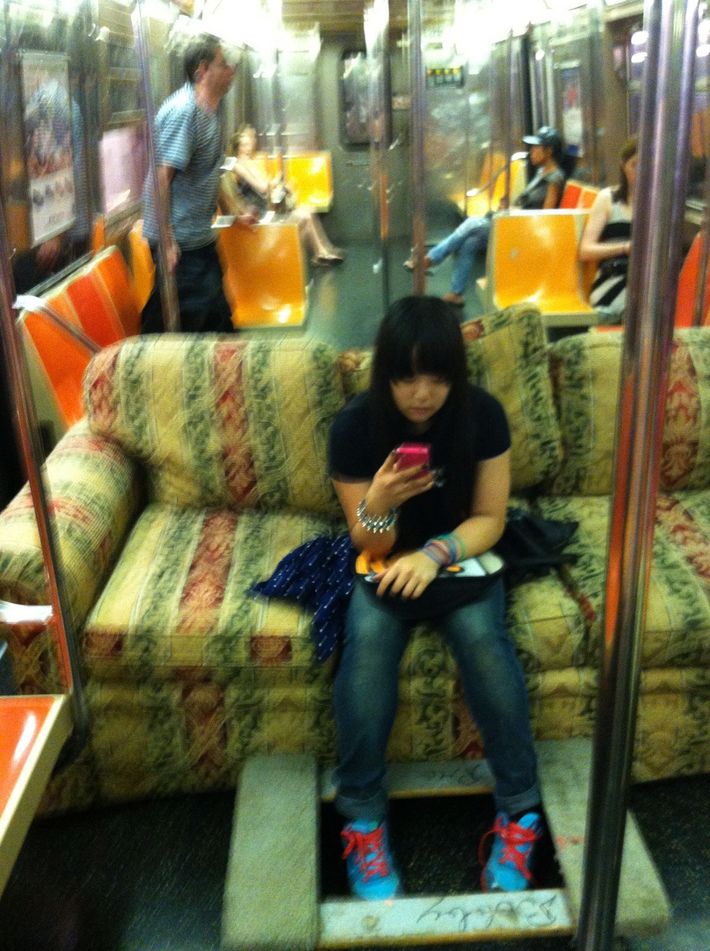 "We had to get it through the emergency door, and then carry it up two flights of stairs. Which was brutal," Ty told Gothamist over the weekend, after a photo of the trip emerged on Reddit. "But a lot of really great random people helped us get it up." When they got to their stop, "pretty much everyone on the train helped us get it up to the surface."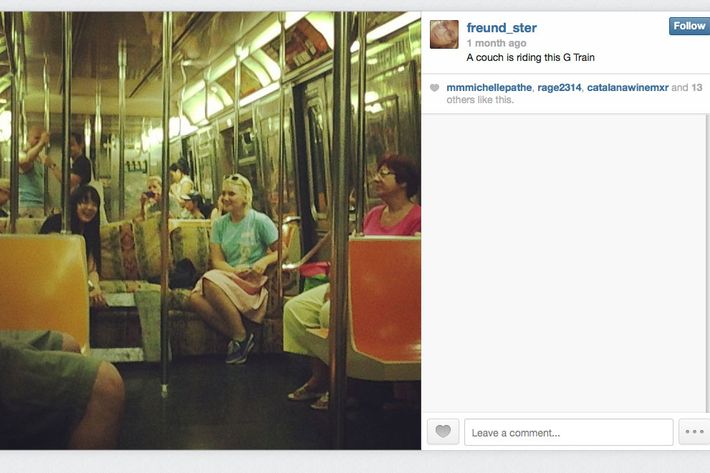 Luckily the train wasn't very crowded, and in the end, everybody won: Ty got a new couch, the people who helped her felt good about themselves, and onlookers got the opportunity chuckle and shake their heads and say "Only in New York!" about something that could occur in any city with a subway.