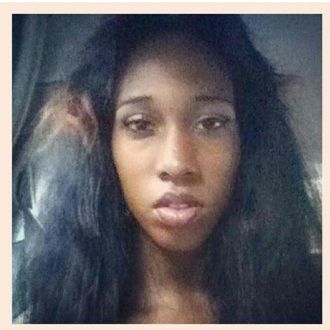 After spending nearly five days on a ventilator, transgender woman Islan Nettles died of her injuries following an assault near 148th Street and Eighth Avenue in Harlem last Saturday. While out with a friend over the weekend, 21-year-old Nettles began arguing with a group of men, one of whom police said made anti-gay remarks upon learning the victims were transgender. That's when a fight broke out and resulted in Nettles being rushed to the hospital.
So far, NBC New York reports that a 20-year-old man was arrested in this investigation — which the NYPD considers a possible hate crime — though his role in Saturday night's altercation "was not immediately clear." DNA Info writes that the man "was initially charged with misdemeanor assault, but cops said they expected to upgrade the charges on Friday."
Nettles, who also used the names Vaughn Nettles and Alon Nettles, planned to start a career in fashion and previously interned at Ay' Medici, a Harlem design house, according to her LinkedIn page. The attack is the latest in New York City's alarming uptick in hate crimes this summer.