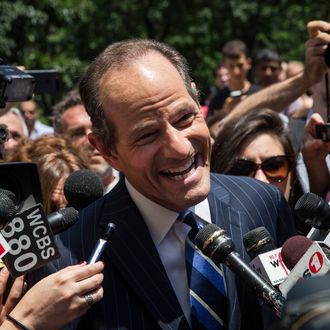 Last seen buried under a pile of super-PAC pennies.
Photo: Andrew Burton/Getty Images
Remember ForwardNY, the powerful, shadowy super-PAC made up of all of Eliot Spitzer's deep-pocketed enemies on Wall Street that was going to raise a million dollars for an "ambitious effort" to defeat Spitzer in his race for city comptroller? Well, it fell a little short of that goal — $998,800 short, to be exact.