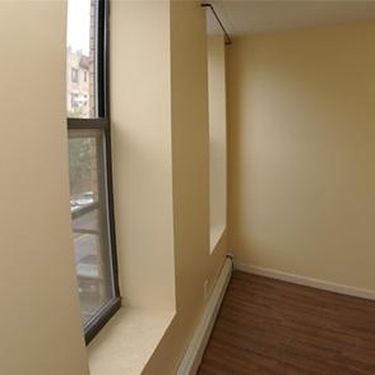 Most of the apartment.
Photo: Douglas Elliman
This 100-square-foot "alcove studio" (broom closet) at 14 Convent Avenue in Harlem may seem pricey at $1,275 per month. But can you really put a price on the freedom that comes with not having to worry about how to organize your "entertainment center" or where to put your "clothes" or "any of your belongings," because there's absolutely no space for them? You can't. You can't do it.