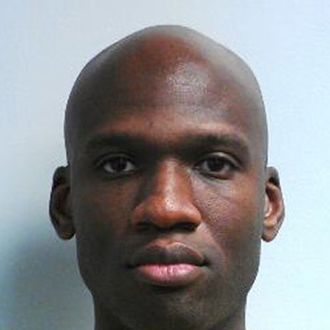 As we gradually learn more about alleged Navy Yard shooter Aaron Alexis, the early anecdotes follow a pattern: They involve his temper and a gun. Past arrests — neither with official charges — in Fort Worth and Seattle involved Alexis firing shots, either in a rage or "accidentally." His use of legal firearms, though, traces back to New York City, where he once had an NYPD permit to use a rifle at local ranges, DNAinfo reports. The Daily News adds that he "passed the background check but never registered a weapon" before the license expired in 2003.
Alexis grew up in Flushing, Queens, and was reportedly hit in the head with a bottle during a high school dispute in 1997. He also lived on Staten Island and in Brooklyn before joining the Navy in 2007. His mother, brother, and sister still live in Bedford-Stuyvesant, where his brother-in-law told the New York Post that Alexis was estranged from the family, but was remembered as a "regular guy," he said. "Nobody expected this. No one saw it coming. No one knew anything. This is just shocking."
The D.C. killer's NYC roots also came up after he was arrested in Seattle, in 2004, for shooting the tires of a car in a rage blackout: His father told local police that "the tragic events of September 11, 2001 … disturbed him." Alexis's anger-management and mental-health issues, his father said, were perhaps connected to PTSD stemming from his involvement in the rescue attempts of 9/11.