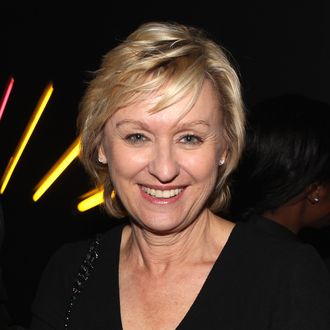 Photo: Paul Morigi/Getty Images
Now that Tina Brown is on her way out as editor of the Daily Beast, staffers are getting more comfortable with publicizing their complaints about their soon-to-be former boss. Unnamed sources told the New York Post that Brown frequently asked Newsweek and Daily Beast staffers to create content for the website of her nonprofit, the Women in the World Foundation. "It was as if the non-profit was a third component of the editorial effort, even though it was supposed to be a separate entity," said one person. "'Ask' is a polite way of saying it. It was more a directive." The source also claims that Brown offered advertisers "ad or editorial space on the Beast in exchange for a donation to the foundation." Tax filings show that Brown and three other Newsweek Daily Beast executives were in charge of running Women in the World, and the company covered $400,000 in expenses and provided office space and technical support to the organization.
Additionally, the Post reported on Friday that Women in the World did not have a great start when it came to "advancing women and girls" by "building on the success" of Brown's profitable, star-packed Women in the World summits, though the foundation has increased its grant-giving recently. In 2011, the foundation only gave away $10,000, despite raising $1.17 million that year. Meanwhile, $536,868 was spent on operating costs, programming, and a launch party. However, a spokeswoman pointed out that the organization has not yet filed its 2012 tax return, which she said would show that Women in the World has donated $1.1 million of the $2.6 million raised since its 2011 launch. Later in the day, Brown announced that her foundation had given a $650,000 grant to a international women's rights charity called Vital Voices, which she said plans to merge with Women in the World. One would hope they have some employees capable of writing stuff for the website.