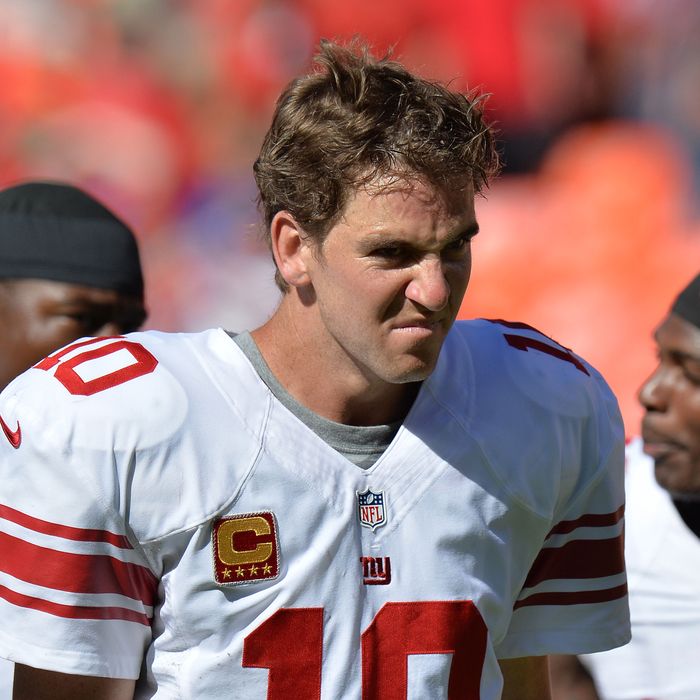 There's going to be a lot of this face this season.
Photo: Peter Aiken/Getty Images
The Giants lost yesterday to the Kansas City Chiefs and are now 0-4, their worst start since 1987. Only one team has ever made the playoffs after starting 0-4. The Giants will not be the second team. Here was the most terrible play from yesterday's game — an 89-yard punt return for a touchdown in the third quarter that looks like something out of a video game, but nope, it was real life.
The Jets also lost, to the Tennessee Titans, and are now 2-2. Rookie quarterback Geno Smith had four turnovers on the day — two interceptions and two fumbles. One of the fumbles occurred because Smith was trying to do some fancy around-the-back thing with the ball — on his own goal line, while being tackled — which, obviously, didn't work out.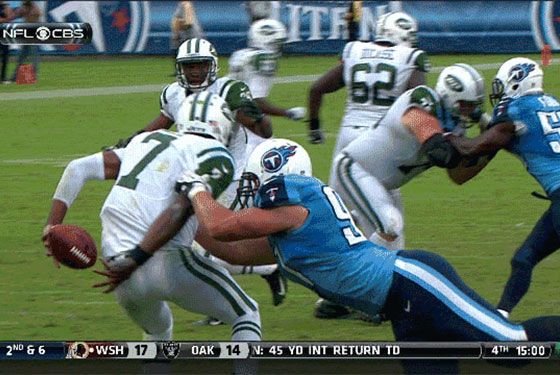 Smith now has eleven turnovers this season, tied for worst in the league with … Eli Manning.