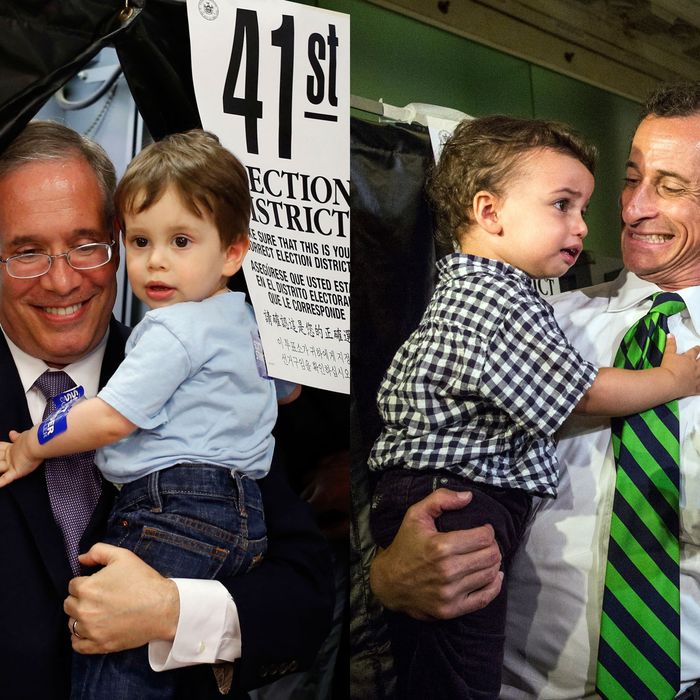 This may actually be the same kid. Can you rent toddlers for stuff like this?
Photo: Jason DeCrow/AP/CorbisAndrew Burton/Getty Images/2013 Getty Images
Both Anthony Weiner and Scott Stringer brought their young, adorable, nearly identical sons into the voting booth today as photographers snapped away. Anthony Weiner is a rehabilitated father and husband, he swears! Scott Stringer has a squeaky-clean family life, unlike some people! Optics!