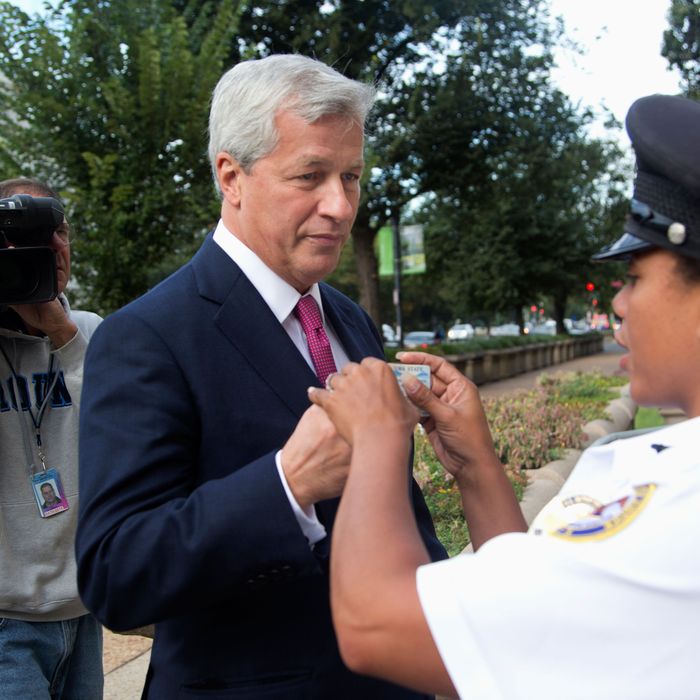 Um. Do you know who I am?
Photo: Manuel Balce Ceneta/AP
Indignity of indignities: JPMorgan Chase CEO Jamie Dimon, who is meeting with Attorney General Eric Holder today to hash out a settlement that could top out at $11 billion and tie up a big bundle of criminal and civil cases against the bank, had to present his driver's license at the gate like a plebeian. What good are presidential cuff links and the best-tailored suit east of the Mississippi if you can't get the D.C. all-access pass with a smile and a wave?