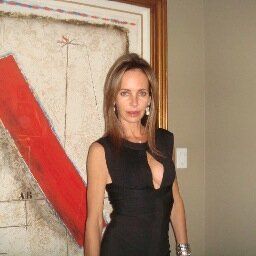 Laura Krupinski.
Photo: @lkrupinski
There's a lot going in this "Page Six" story about wealthy "builder to the stars" Ben Krupinski, whose daughter, former model Laura Krupinski, accused him of having an affair with Martha Stewart. Most interesting is the insight it offers us into the world of the megarich. Firstly, how they feud …
>
Page Six has exclusively learned that Krupinski, 66 — worth an estimated $150 million and who counts business moguls Steve Cohen and Leon Black among his clients — has cut off 47-year-old Laura from her $26,000-a-month allowance and thrown her out of a family-owned mansion in Bedford …

"My dad cut off my monthly allowance in April and kicked me out of the Bedford house. They took away everything I own — all my clothes, even my wedding china."
Er … checkmate?