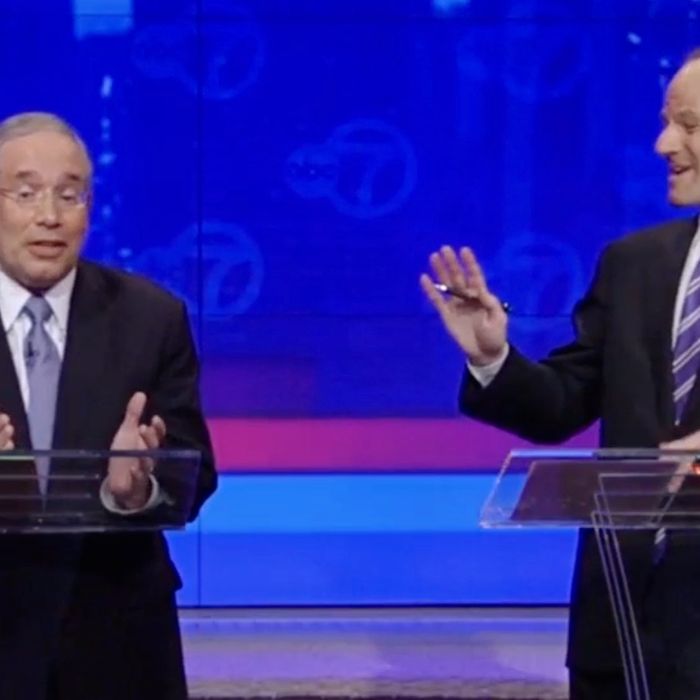 The primary race between Scott Stringer and Eliot Spitzer for comptroller was never supposed to happen, but as soon as the disgraced former governor jumped in it got good. When the men met on the debate stage it was exceedingly personal, and the bad blood carried over to the campaign's spokespeople. Lis Smith (Team Spitzer) and Audrey Gelman (Team Stringer) spent the last two months defending the honor of their chosen candidate with loyal fervor — and, since this is 2013, much of the back-and-forth took place for all to see on Twitter. It got nasty. Below, some of the most curt, flippant exchanges from the campaign, which sadly ends tonight.
From Smith, the former director of rapid response for Obama, who was described then as someone "not afraid to take the gloves off on Twitter." That's an understatement:
And Gelman, who worked with Stringer in the Manhattan borough president's office before taking a gig at the firm SKDKnickerbocker but appeared back at Stringer's side when Spitzer decided he'd run, too:
Neither spokesperson commented on the status of their relationship.