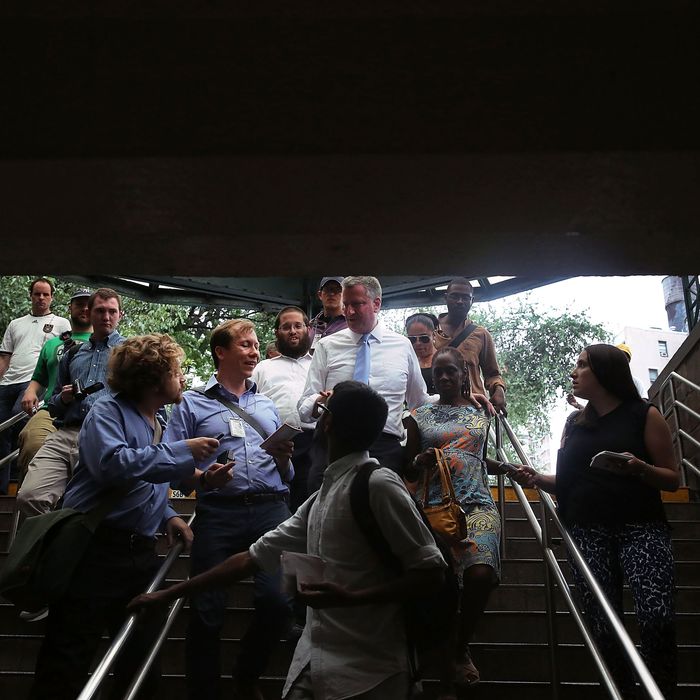 Bill de Blasio about to almost hit his head.
Photo: Spencer Platt/Getty Images
A slew of last-minute Democratic mayoral primary polls released yesterday and this morning disagree on the battle for second place between Bill Thompson and Christine Quinn: Quinnipiac and PPP have Thompson leading Quinn by a somewhat comfortable 6 to 7 percent, while Marist shows them exactly tied. What all three polls agree on, however, is Bill de Blasio's commanding lead. Just as his very tall head constantly flirts with slamming into ceilings and doorways, De Blasio's poll numbers continue to hover just below the 40 percent threshold required to avoid a runoff.