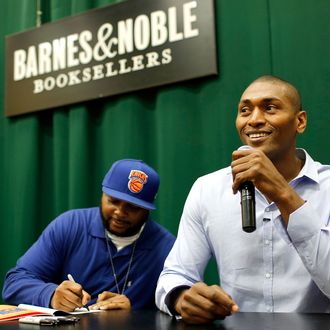 Heddrick McBride (L) and NBA player Metta World Peace sign copies of their children's book "Metta's Bedtime Stories" at Barnes & Noble Tribeca on September 18, 2013 in New York City.
Photo: J. Countess/Getty Images
"Honestly, I don't even know who's on their team. I'm not going to lie." —Metta World Peace of the New York Knicks, lying about his familiarity with the Brooklyn Nets.