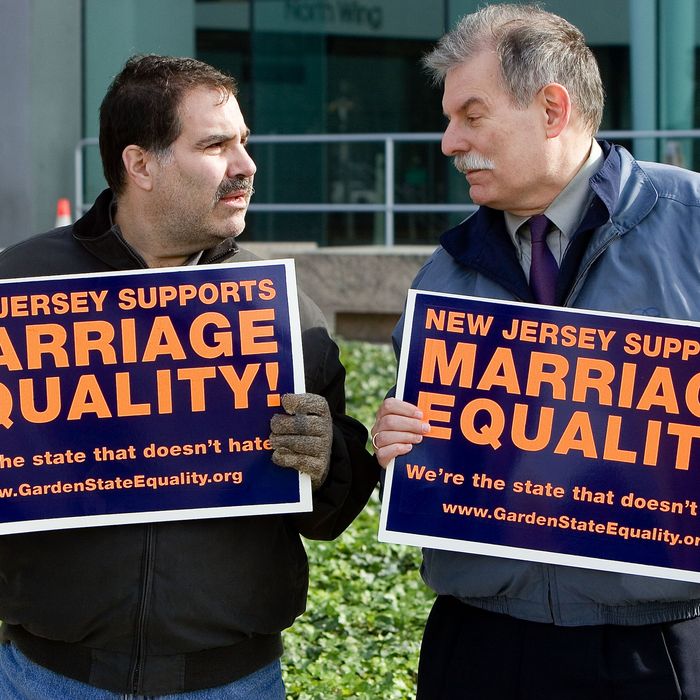 "So, we can get married, or … ?"
Photo: Jeff Fusco/Getty Images
In 2006, the New Jersey Supreme Court ruled that gay couples in the state must be entitled to the same rights as straight married couples under the law. The result was a civil-union law signed later that year.
But once the United States Supreme Court struck down DOMA earlier this year, gay-rights groups argued that New Jersey's gay couples in civil marriages were actually missing out on the federal rights enjoyed by straight couples, and thus were not being treated equally. And today, a state judge agreed. 
In her ruling today, Superior Court judge Mary Jacobson ordered the state to begin granting and recognizing gay marriages starting October 21. Temper your excitement, though: The ruling will almost certainly be appealed by Governor Chris "Buzzkill" Christie all the way back to the state's Supreme Court.