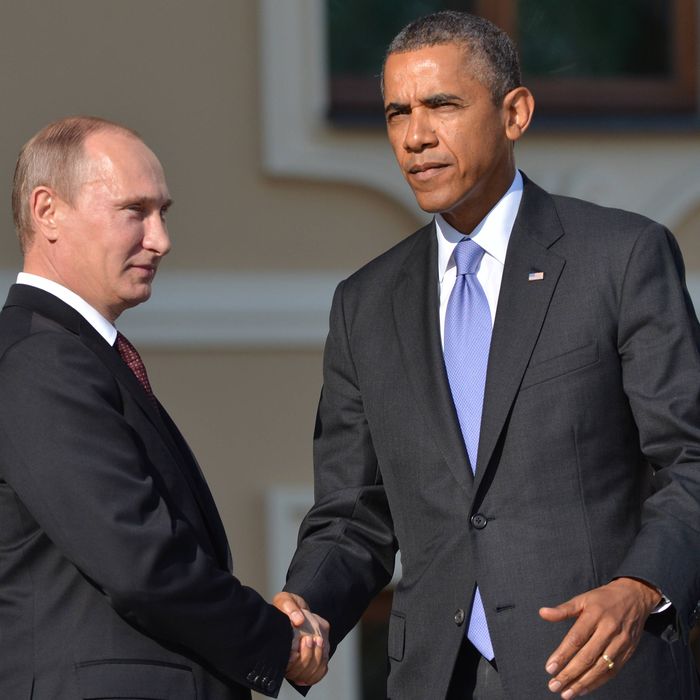 Friends shaking hands.
Photo: Alexey Kudenko/Host Photo Agency via Getty Images
September 11, 2013
"And I would rather disagree with a case [Obama] made on American exceptionalism, stating that the United States' policy is 'what makes America different. It's what makes us exceptional.' It is extremely dangerous to encourage people to see themselves as exceptional, whatever the motivation." —Vladimir Putin, in a New York Times op-ed.
February 23, 2012
"We are a victorious people! It is in our genes, in our genetic code!" —Vladimir Putin, at a rally in Moscow.