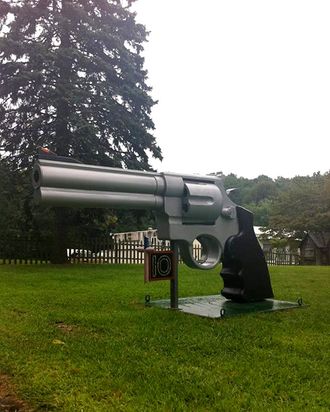 Photo: Roger Buchko/Facebook
Roger Buchko, a cabinet builder and metal fabricator from New Jersey, has a 350-pound replica of a Smith & Wesson .44 Magnum as a mailbox. (The envelopes go in the barrel.) "It's just to drum up business, because I'm broke," he told the Daily News. It's impossible to argue with that.
"I built it because I can," he added. "You know what I mean?" The massive gun is loaded, and the chamber spins in the wind. "I got nothing but compliments," said Buchko.  "I had one person throw eggs on it, but I'm sure that was just kids."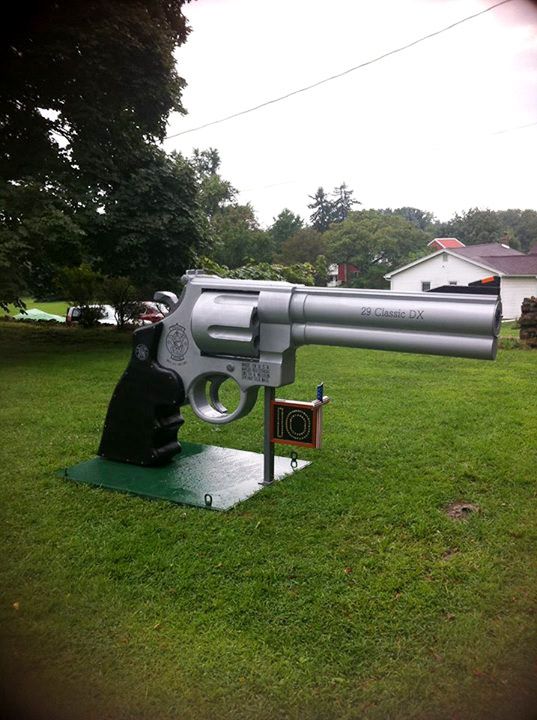 The usable statue has yet to secure him any new business, but there's still time. Besides, "I needed a new mailbox," he told Metro UK.
"Made the copper jacketed bullets, an put them in last nite !" Buchko wrote on Facebook.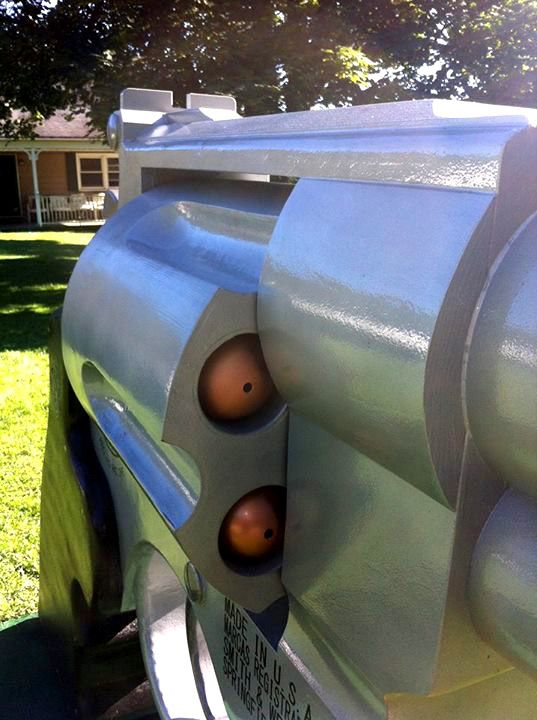 "Just. So ya know my neighbors love it not hate it just goes to show ya how the media works ! Always tryin to make the worst of anything ! It's unbelievable !"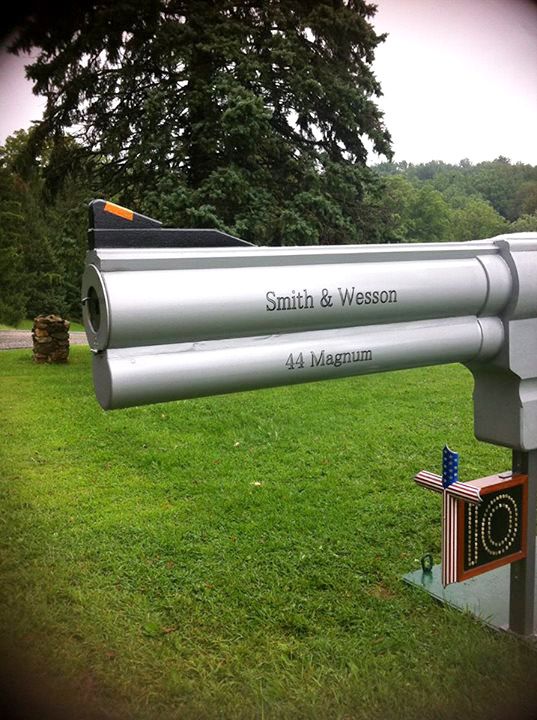 "Check it out ! My mail lady loves it !!"