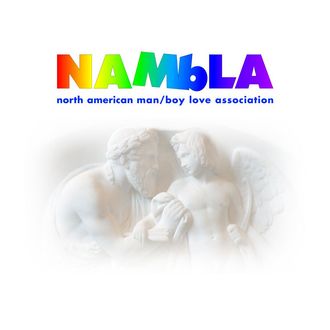 Ew. The way they did that Mb.
There are few groups in the nation more unpopular than NAMBLA, the North American Man/Boy Love Association, which advocates for legalizing pedophilia. Maybe the KKKMBLA, the Ku Klux Klan Man-Boy Love Association, which we just made up? And yet, in 1996, as a member of the state assembly, Scott Stringer was one of only nineteen lawmakers who voted against stripping NAMBLA of its tax-exempt status, which it had received two years earlier using an innocuously named front group. Who's the sex pervert now, huh?
Stringer spokeswoman Audrey Gelman said Monday that Stringer believes "NAMBLA and groups like it are abhorrent and disgusting" — but that he "voted to protect the Constitution."

"He and 18 other progressive members of the state Legislature voted on constitutional grounds that the Legislature should not be freely and subjectively revoking the nonprofit status of groups, (believing) it would be a slippery slope that could lead to targeting of group based on their political views," she said.
Okay, fine, so Stringer is not necessarily pro-pedophilia. Nevertheless, to the Spitzer campaign, the seventeen-year-old vote is about "judgment." Can we really trust Stringer not to invest all of New York's pension money in pedophilia-related funds?