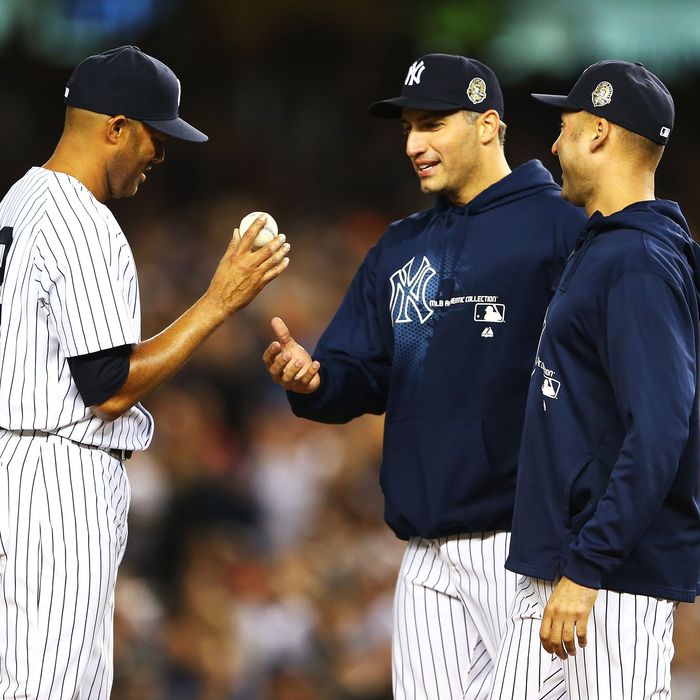 Mariano Rivera, Andy Pettitte, and Derek Jeter.
Photo: Al Bello/Getty Images
Mariano Rivera made his final appearance in the Bronx last night, retiring all four batters he faced in a 4–0 Yankees loss. It was an emotional night, and the below videos aren't the only moments that may have made you tear up. (There was also, for instance, the on-field interview after the game.) But these three moments in particular stood out.
His entrance from the bullpen — and in particular, the recording of the late Bob Sheppard that introduced him:
Andy Pettitte and Derek Jeter hugging a crying Rivera when they came out to take the ball from him in the ninth inning:
And Rivera sitting alone in the dugout after the final out, then returning to the field to collect dirt from the mound: