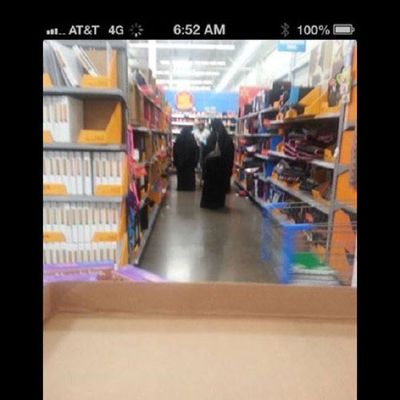 The assistant manager of a Walmart in Hamburg, New York, near Buffalo, was fired this week after he posted a photo of two Muslim customers, along with some bigoted fashion criticism, on Facebook. "Halloween came early this year … do they really have to fuckin dress like that … your in my country … get that fuckin shit off!!!!!" Terry Earsing wrote on his public page. The image came to the attention of the Council on American-Islamic Relations, which called for "appropriate disciplinary action" and was promptly heard by Walmart. "We set high expectations for our associates, and this associate clearly failed to meet these expectations at every level," the company said in a statement.
"I'm truly, honestly sorry about the whole thing. I just apologize. I don't know what else I can say," Earsing told the Buffalo News, claiming it was just a joke and insisting, "I didn't do it from work." The incident, though, has not slowed his Facebook-ing. 
Earsing's still-public wall features an array of sympathy and commiseration from supportive friends. He says he learned "a valuable lesson," including that nobody can take a joke: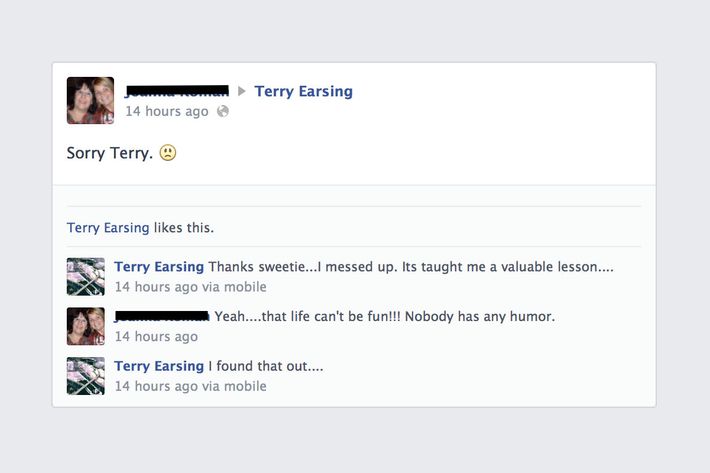 "I really appreciate it," Earsing wrote to one defender. "I really need a job … can you help me … please." The first step would be privacy settings, as one person suggested: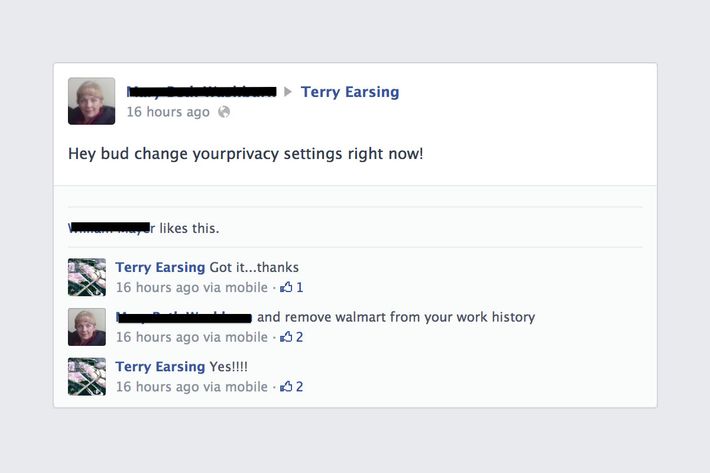 And yet his page remains open for the world to see, and includes some additional off-color "jokes," at least one of the date-rape-y variety: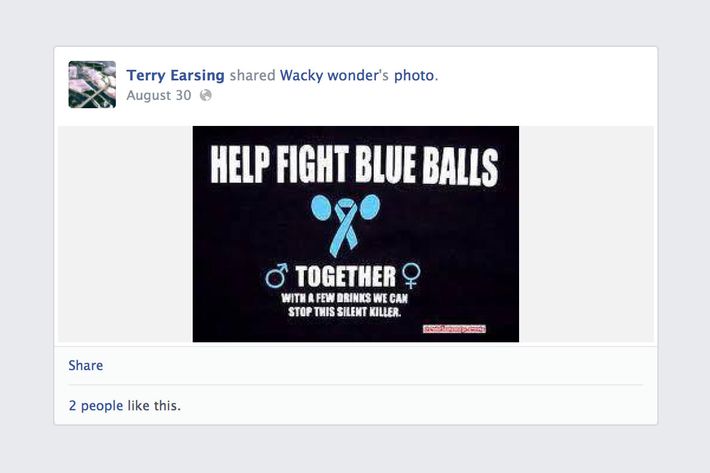 Someone get this man off the Internet, for his own good.