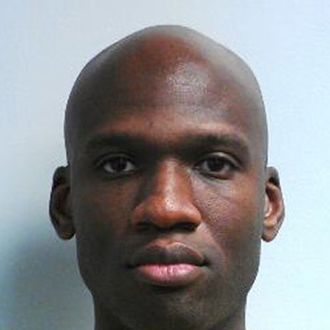 At this point, much of Washington Navy Yard shooting suspect Aaron Alexis's checkered history is public knowledge, from his arrest record to his penchant for firearms to his recent bizarre behavior. But on Wednesday, new questions arose about what information was getting back to the Pentagon about the Navy contractor's apparent mental state in the weeks before he entered a base with official identification and opened fire on the civilians inside. Naval police in Rhode Island, where Alexis reported hearing voices in August, did not alert the Pentagon. And the Department of Veterans Affairs, where he twice sought treatment for insomnia weeks later, said he told caregivers he was not considering harming himself or others.
When Alexis called police in Newport, Rhode Island, on August 7, to report that he was being tormented by voices and "a microwave machine sending vibrations to his body" to prevent him from sleeping, they contacted local naval police. "The report was logged by security personnel at the naval station, but never made it into the hands of Pentagon officials who could have reassessed Mr. Alexis's security clearance to enter the Washington Navy Yard," according to the New York Times.
Two weeks later, Alexis visited a VA hospital in Providence, complaining of insomnia. He went to one in Washington five days after that, both times receiving a prescription for medication that law enforcement officials identified to the Washington Post as "Trazodone, a generic antidepressant that is widely prescribed for insomnia." But according to the VA, Alexis seemed lucid. "Mr. Alexis was alert and oriented, and was asked by VA doctors if he was struggling with anxiety or depression, or had thoughts about harming himself or others, which he denied," the department said in a memo. He did not seek the care of a mental health specialist.
Earlier on Wednesday Defense Secretary Chuck Hagel said there were "a lot of red flags" in Aaron's history. "Why they didn't get picked up, why they didn't get incorporated into the clearance process, what he was doing — those are all legitimate questions that we're going to be dealing with. … How do we fix it?" For starters, Hagel ordered a review of base security for both Navy and civilian personnel. But as one anonymous former official told the Times, communication breakdowns happen: "In a big organization like the Navy it is never as connected as it should be, so you have reports and things that come into offices and never make it back to headquarters."