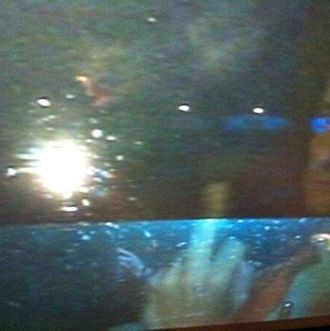 GQ has the depressing campaign post-mortem/autopsy with fallen angel Anthony Weiner ("The Year of Living Carlos Dangerously," heh), and it's what we've come to expect from a man who can talk forever and say almost nothing. Weiner, though — his candidacy and likely his political career dead and buried — did seem to let his guard down a bit when discussing his relationship. It gets dark.
Asked if he and Huma will stay together, Weiner responded:
"One thing I'm grateful for is that now I'm under no obligation to answer anything like this," he said. "But we've had a very rough time. It causes me a great deal of pain in the way she gets reported and the way she gets discussed. Her treatment in the press has been rough. It pains me because I deserve it. She doesn't.

"I duck it as best I can," he added, "but her reputation has become the Woman Who Married an Idiot and Stuck with Him. More of it rolls off my back, because that's the way I am constitutionally. She's more sensitive. I'm just an empty, soulless vessel, so it doesn't hurt me as much."

Weiner delivered that last remark with an utter lack of humor.
Everyone's pretty tired of laughing anyway.