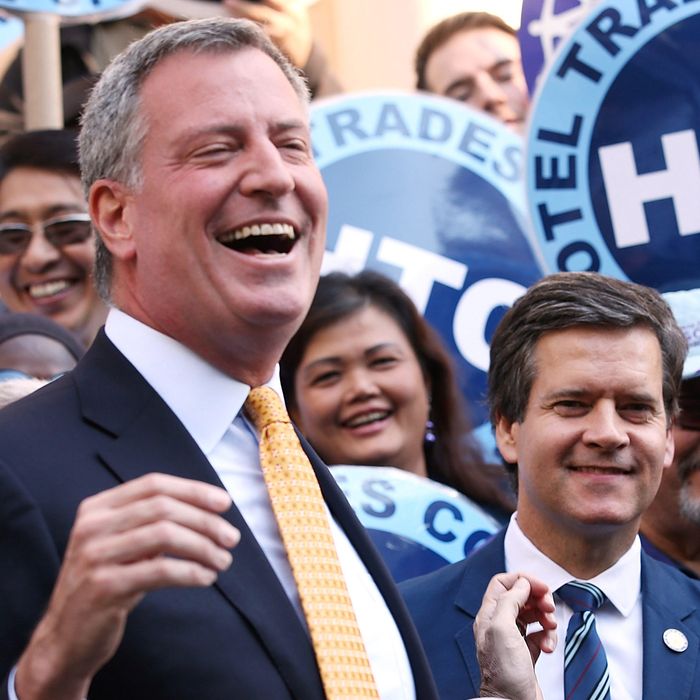 Photo: Mario Tama/Getty Images
Republican Joe Lhota and the New York Post's tag-team effort to paint Bill de Blasio as a dictator-loving socialist is not working. Not even a little bit. A new poll from Quinnipiac has de Blasio's already huge lead actually increasing to 50 points — 71–21 percent — amid a spate of attempted negative coverage. And he's winning in every category: De Blasio leads 90 percent to 6 percent among black voters, 79 percent to 10 percent among Hispanics, and has a 69 percent favorability rating to Lhota's 26, while 36 percent view the Republican unfavorably.
Just 5 percent of those surveyed are undecided and only 11 percent say there's a "good chance" they'll change their minds before Election Day. Unless we find out that Bill de Blasio is Fidel Castro, Lhota looks doomed.