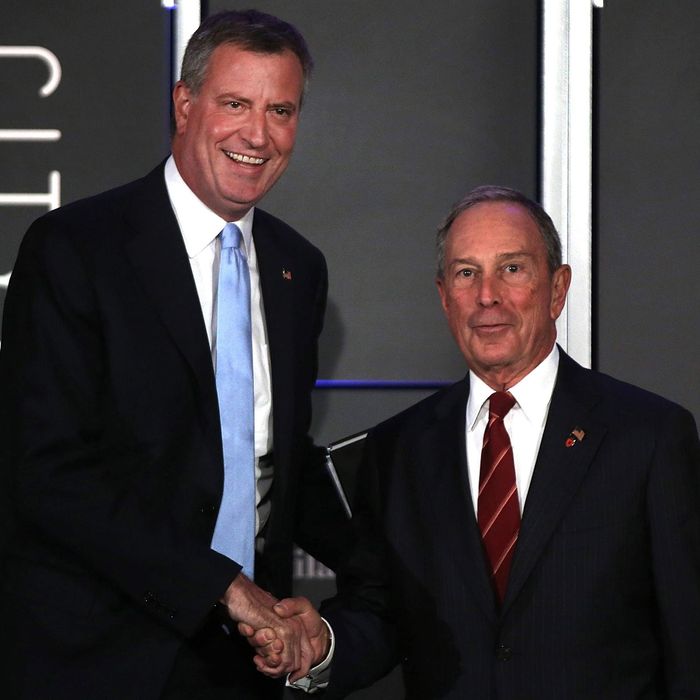 The Knicks will take 'em both.
Photo: Spencer Platt/Getty Images
If elected, Bill de Blasio will be the tallest New York City mayor of all time, according to The Wall Street Journal, which lined up the contenders in handy infographic form. (Michael Bloomberg is somehow listed, generously, at five-foot-seven, which might be his basketball card height.) But it means nothing on the court, as de Blasio — who went to high school with Patrick Ewing (seven-feet) — earned the nickname "the cactus" in his City Council hoops days, "Because he had his arms at 90 degrees at his sides, watching people running around him." Joe Lhota (six-foot-two) might as well make an attack ad.