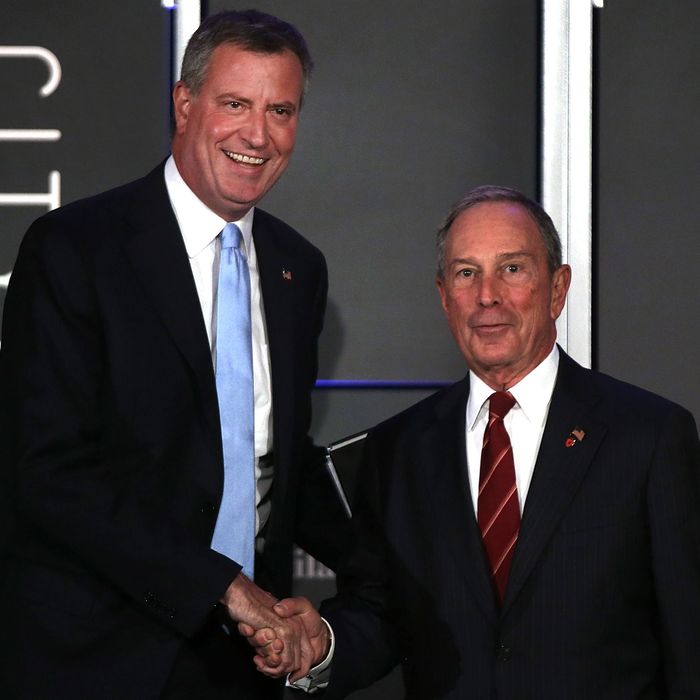 Bloomberg's "excited" face needs work.
Photo: Spencer Platt/2013 Getty Images
In a sign that he's edging closer to the exit, on Tuesday, Mayor Bloomberg dropped his grouchy tone and embraced both men running for his job. Bloomberg heaped praise on Joe Lhota and Bill de Blasio while introducing them at the CityLab summit in Lower Manhattan, and posed with them for hand-shaking photo-ops. "I have said this a thousand times: I have always believed that I hope the next administration will be so successful, even more successful than our administration has been because I love this city and I'm going to live here," said Bloomberg. "I have every vested interest, as do all of you here, in helping the next mayor to success in spectacular fashion, no matter who he is." See? He definitely isn't upset that he got this "ridiculous" batch of mayoral candidates instead of Hillary Clinton.