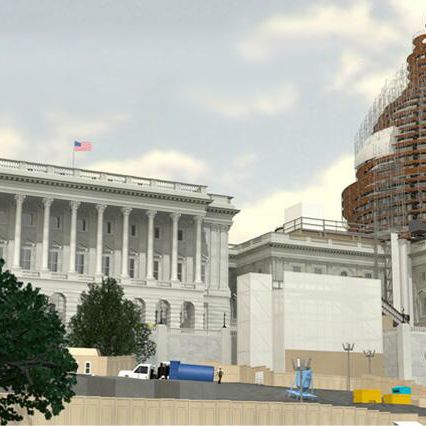 A democracy under construction.
Photo: aoc.gov
A two-year project to restore the Capitol dome was announced today by the Architect of the Capitol office. The 9 million-pound dome is reportedly riddled with nearly 1,300 cracks, much as the country itself appears to be breaking apart among countless fault lines. 
"From a distance the dome looks magnificent, (but) on closer look, under the paint, age and weather have taken its toll," says Architect of the Capitol Stephen Ayers, referring to the 147-year-old dome and, indeed, to the superficial health of America's very democracy. 
The dome will be covered in scaffolding until the work is complete — a national symbol, and a nation, striving for a fresh start.