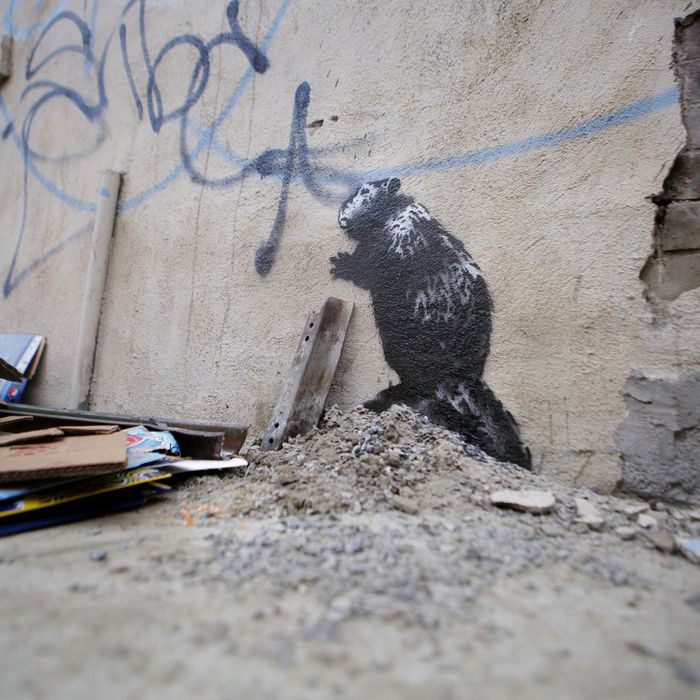 Photo: Aymann Ismail/ANIMAL NewYork
The Banksy tour of New York City, a street show titled Better Out Than In, made it all the way to East New York today, where people finally got creative with the stupidly valuable work. Instead of just bombing over it or erasing it altogether, someone first attempted to chisel the piece from the wall — as others have done with Banksy's public graffiti before, to huge profits — but couldn't get the job done, as seen above. Animal New York reports that the modern-day prospectors "called contractors to take it out of the wall."
In the meantime, someone else got to work.
One extra-creative group covered the little beaver with cardboard and reportedly tried to charge for viewings:
As a result, things got a little heated:
"That's that East New York shit!!" one commenter noted on the video. "Y'all need to get the fuck outta there before you get robbed tho. I say that LOVINGLY white people…lol. You won't see ANYBODY out there after 6:00pm either. Don't be the fool. This is PITKIN AVE. There's a REASON nobody's outside…lol."
Art, commerce, ownership, gentrification — this Banksy stuff goes deep.