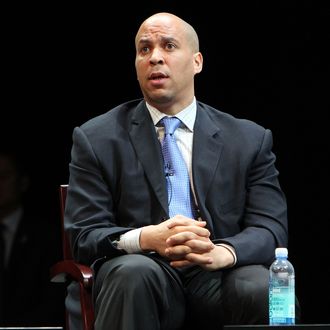 Newark mayor Cory Booker attends the Newark Peace Education Summit at New Jersey Performing Arts Center on May 14, 2011 in Newark, New Jersey.
Photo: Taylor Hill/Getty Images
Cary Booker, 76, suffered from Parkinson's and recently had a stroke. The Wall Street Journal reports that he was "active in the civil rights movement" and was one of the first black executives at IBM. Booker the Elder won't see his son become just the fourth African-American ever to be popularly elected to the Senate, but at least he lived long enough to know it was probably going to happen.