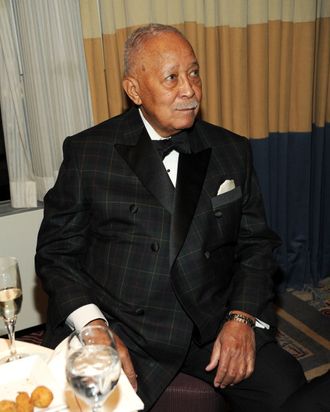 Former New York City Mayor David N. Dinkins attends The One Hundred Black Men Inc. 50th Anniversary Benefit Gala at The New York Marriott Marquis on February 21, 2013 in New York City.
Photo: Ben Gabbe/Getty
Former mayor David Dinkins was hospitalized with pneumonia Wednesday night after experiencing difficulty breathing, his law partner Peter Johnson told the Associated Press. Fortunately, Johnson said he'd spoken to the 86-year-old Dinkins on Thursday and he was "sounding much better," and Ray Kelly paid him a visit, reporting he was "looking well." So here's hoping he'll be out and back to teaching at Columbia soon. It wouldn't do to lose two former mayors in one year.