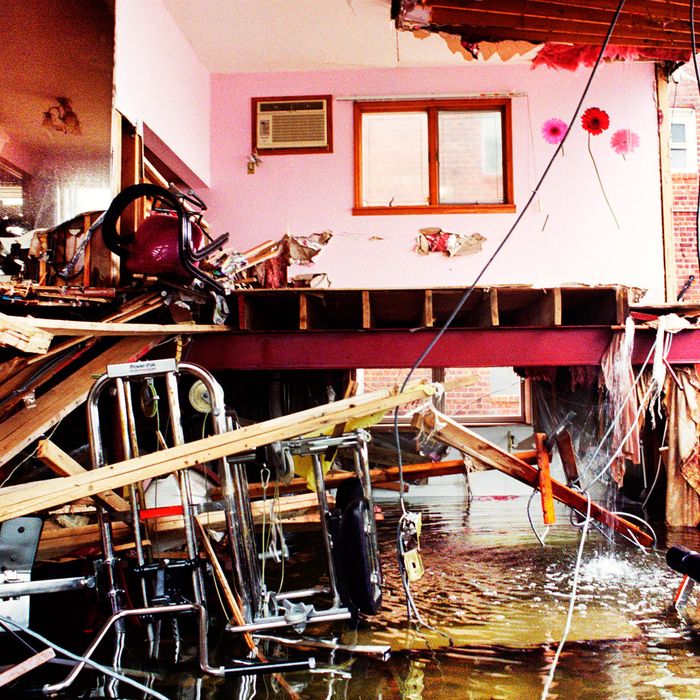 It's been almost exactly a year since Hurricane Sandy hit New York and New Jersey, leaving its path scarred. In the days that followed — as the long, still-unfinished rebuilding process began — this magazine worked tirelessly to document both the devastation and the communities that instantly sprung up to provide hope and assistance. The result was a memorable issue dedicated to the storm, including the iconic cover of an island left partially in the dark, as seen from the air.
On the ground was photographer Pari Dukovic, whose images of the flooded city are now on display at Brooklyn's Kings County Distillery.

Curated by New York deputy editor David Haskell and photography director Jody Quon, the exhibition is free and open to the public every Friday and Saturday, 12 p.m. to 6 p.m., through November 2. (There is also alcohol.)
Dukovic's work is on sale, and proceeds will benefit the Brooklyn Recovery Fund. For more info, click here.