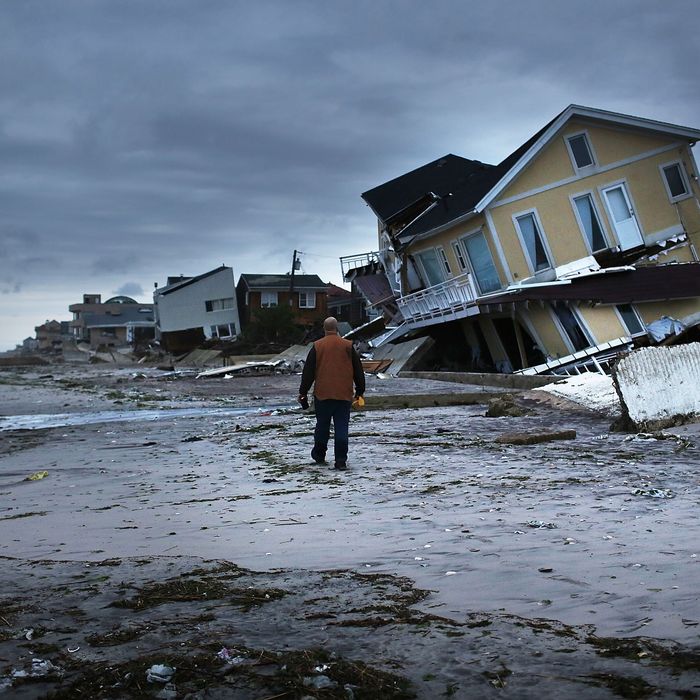 Photo: Spencer Platt/Getty Images
One year and many billions of dollars later, New York City is still rebuilding. On the first anniversary of Hurricane Sandy, the storm feels, in many ways, like a distant nightmare, although its ghostly presence lingers. Riders of the R train can't forget it, with the Manhattan-Brooklyn tunnel closed to deal with rust, and neither can the residents of Breezy Point, where fire and flood wiped out a neighborhood that's continuing to pick up the pieces. (Overall, at least 22,000 households remain displaced.) South Street Seaport, the Rockaways, and Coney Island are not done healing either.
Using the map below, check in on the city's hardest-hit neighborhoods and landmarks to track the headway, as well as the improvements that remain on the horizon. 
For Hurricane Sandy anniversary events, check here.