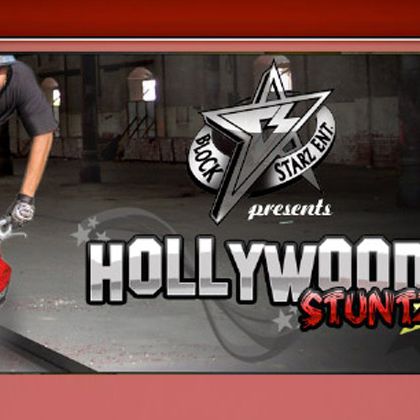 The road-rage saga between a group of motorcyclists and a young family — namely Alexian Lien, the SUV driver who was pulled from his vehicle and beaten after running over a rider to escape a situation he perceived as threatening — is far from over. Police have arrested a fifth biker in the uneven Manhattan brawl and at least one off-duty undercover cop was actively involved in the attack, according to new reports today.
But as for the existence of a Hells Angels–style biker gang behind it all, the reality may be less nefarious, or at least less organized. Hollywood Stuntz, the crew tied to the incident, is pretty much just one guy who claims he wasn't even there.
Jamie Lao, a.k.a. Hollywood Stuntz, broke his silence in an interview with Global Grind. He said he often organizes group rides called "Hollywood's Block Party" — Hollywood being his nickname — but that he canceled last week's event. Police presence, Lao said, was "intimidating" and kept him from participating in whatever happened that day.
"They keep saying Hollywood Stuntz gang. If you didn't know anything about motorcycles, you're automatically thinking that Hollywood Stuntz is a gang," Lao explained. "But Hollywood Stuntz was never there. I was nowhere in Manhattan that day."
"We don't condone any type of violence," he said of those who participate in his block parties, adding that he did not recognize any of the riders in the infamous video, one of whom may have been paralyzed when Lien panicked. "As a rider and a family guy, I can't pick a side," Lao said.
Lao's now-deleted websites — HollywoodStuntz.net and Blockstarzent.net, both registered to his parents' house in Queens — seem to back up at least some of his story. "Hollywood, as he's called by his friends and fans [is] part of the Blockstarz Entertainment family, a team of motorcycle stunt riders that hold annual events as a forum for themselves and other stunt riders in the New York area (and sometimes riders from out of state) to show off the most insane stunts the thousands of bystanders have ever seen," said one description.
Associated MySpace and Twitter accounts have been made private, but a host of YouTube videos show past rides:
Lao, at least, doesn't seem much like a criminal mastermind. When the New York Post first tracked him down at his parents' house, his dad said, "It's not his fault," while Lao "scampered through a back entrance of the home Thursday and hid in the house to avoid a reporter."