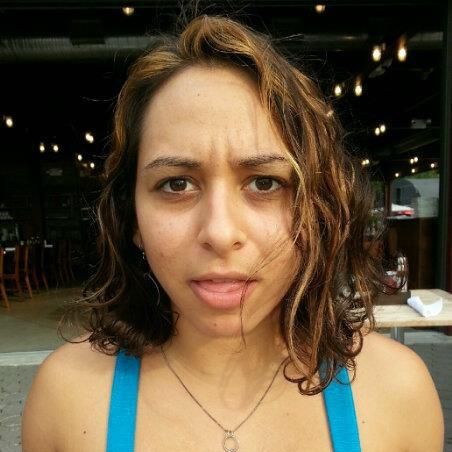 Earlier this year, the New York Police Department reminded its officers in a memo that no woman should be fined or arrested for "simply exposing their breasts in public." It's been legal to free-breast in New York City since a 1992 state Court of Appeals decision, and the rules are routinely tested (warning: boobs).
And yet! Jessica Krigsman, a.k.a. burlesque performer Nikki Talis, should be applauded. Not only is she fighting her 2012 arrest for going topless on a park bench, but she gave the New York Post an opportunity to use the headline, "Topless Woman in Senseless Bust."
Krigsman claims she was minding her own business and getting some sun when a female officer demanded she put a shirt on. "I'm like, what? Haven't you heard of People v. Santorelli?" The 24-year-old Brooklyn woman said she told the officers. "This has been legal since the '90s. Call your supervisor!" Instead they allegedly told her to "stop mouthing off," forced her shirt on, and handcuffed her for "obstruction of a sitting area," a charge that was later dropped.
Now Krigsman wants unspecified damages for assault and battery, along with civil-rights violations and malicious prosecution, according to a suit filed in Brooklyn Supreme Court. The law is on her side.