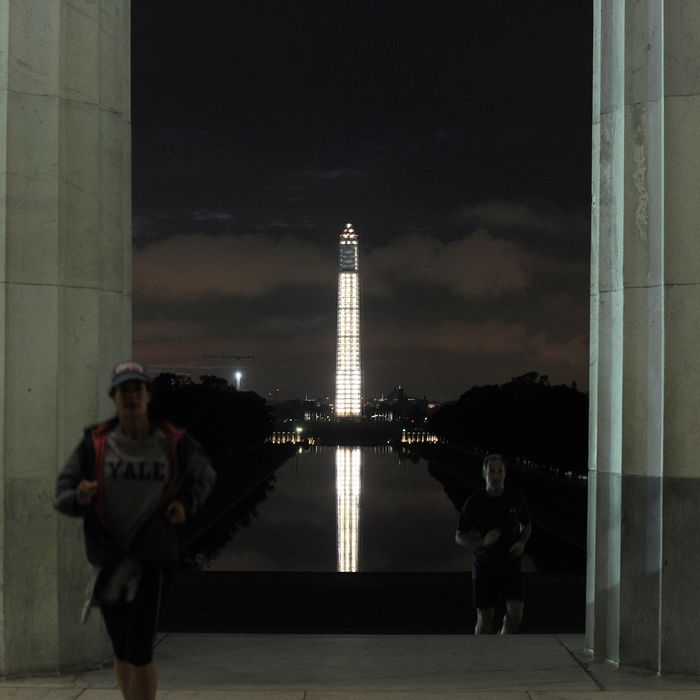 Photo: JEWEL SAMAD/AFP/Getty Images
Just hours after our long national penis-measuring nightmare came to a weird, overdue end last night, D.C.'s monuments were once again opened for visitors. And look at how the people surged toward them once more — running, not walking, to these totems of freedom.
Run to your monuments, American people! Run like the wind! Carry the flame of wait never mind those are just joggers.