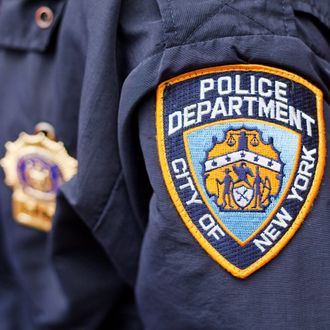 It's not exactly stop-and-frisk, but it's not far off: A young black man is suing both the NYPD and Barneys for wondering how in the world he could afford a $300 product, then harassing and arresting him. Trayon Christian, who was 18 at the time, bought a Ferragamo belt he'd been coveting from the department store after receiving a paycheck from his work-study job. "I wanted to go to Fifth Avenue, I knew exactly what I wanted," he told the Daily News. But on his way out, he was handcuffed.
Two undercover detectives accused Christian of using a forged debit card after being alerted to the purchase by the store. Even after Christian showed identification, he was taken to the station and held for two hours before being released with an apology.
According to the lawsuit he filed this week, he was discriminated against for being a "young black American male." No matter how one feels about purchasing a $300 belt from a fancy store, it should be his right to do so without being bothered. In this city, where such profiling is institutionalized, it's not always so simple. 
And it stings. "I brought the belt back to Barneys a few days later and returned it," said Christian. "I got my money back, I'm not shopping there again."