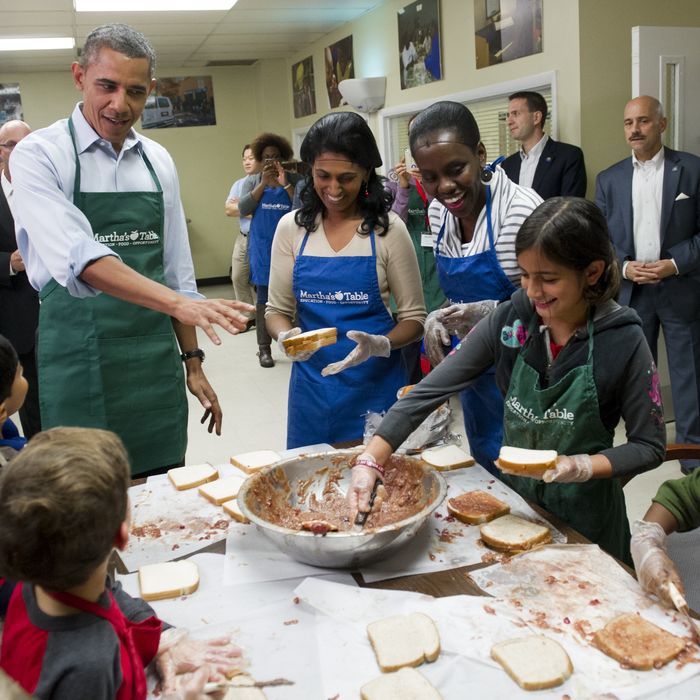 As the shutdown enters its third week, President Obama stopped by Martha's Table, a D.C. food pantry, to help make sandwiches with furloughed federal workers who were volunteering their time. Here is what may have happened while he was there, as far as we can tell. 
"Before I begin, I just want to point out that these sandwiches and the GOP have something in common: They're both full of baloney. Seriously though, the GOP is batshit crazy."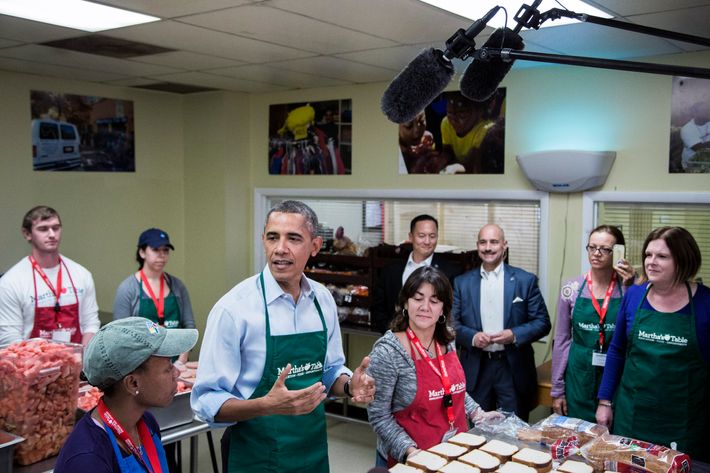 The most powerful man in the world expresses satisfaction at his ability to successfully place a sandwich inside a sandwich bag.
"When I say ba, you say loney: Ba — fine, forget it."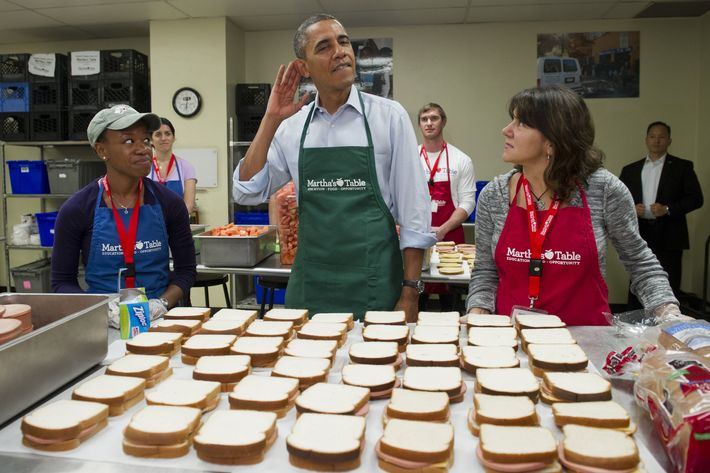 "You just accomplished more in a minute than Congress has all year! Seriously though, they're a real bunch of fuckups."