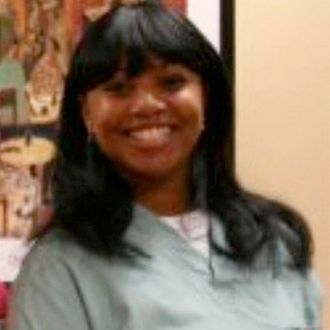 It's been two days since 34-year-old dental hygienist Miriam Carey was killed after she rammed her car into a barricade in front of the White House and led security forces on a chase toward the U.S. Capitol, and some are asking whether the use of deadly force against her was truly necessary. While the first accounts of Carey's death said she exited her black Infiniti before she was shot, investigators now say she was still in the vehicle when officers fired the fatal bullets. Senate Sergeant-at-Arms Terrance W. Gainer told reporters that Carey "was trying to make a U-turn [toward the officers] between a United States Capitol Police security booth and some planters in the middle of the street on Constitution Avenue. Capitol Police officers and uniformed Secret Service officers shot at the car with semiautomatic pistols." D.C. Police Chief Cathy L. Lanier indicated that the car was not moving at that time and confirmed that officers shot at Carey beforehand, near Garfield Circle, when the car was still moving.
As has been noted, D.C. police have a policy against shooting at moving vehicles "unless deadly force is being used against the officer or another person…For purposes of this order, a moving vehicle is not considered deadly force." But when speaking to the Washington Post, Gainer acknowledged that the location of the incident complicated the situation: "The thing that's distinctive about this is it was not your typical traffic violation…We operate in an environment under the constant threat of attack from suicide bombers and improvised explosive devices." He added, "Whenever there are bullets flying, there are risks. I think these officers minimized the risks to others." (Carey was unarmed, so — appropriately discharged or not — the only bullets flying were those of the security officers.) The New York Times points out that it is "not clear" whether the Secret Service or the Capitol Police share the D.C. Police Department's policy against shooting at moving cars. Spokespeople for both the Secret Service and Capitol Police declined to provide the Post with more information regarding their organizations' protocols.
Scores of experts have weighed in on the matter, though they mostly (and understandably, given that many details are still unavailable) seem unable to say whether it was handled correctly. Geoffrey Alpert, a criminologist at the University of South Carolina who spoke to the Times, said, "[Carey] had to be stopped. The question is, were there better ways to stop her? I don't know what the answers are." William J. Bratton, who has led the Boston, L.A., and New York City police departments, also pointed out that D.C. offers "a different set of challenges than most police agencies. It's truly an exceptional city with exceptional security circumstances." (He also said it was hard to judge the situation because we don't know if Carey "disobeyed commands" form officers.) Chuck Wexler of the Police Executive Research Forum told the Post this was "clearly an out-of-control situation" and said that "it's very important to think, what did the officers know at that point in time versus what we know today," which he said was a reference Carey's widely reported history of postpartum depression and possible psychosis and the fact that her 1-year-old daughter was also in the car.
In an interview with ABC News, Carey's sisters said she was not violent and attributed her struggle with mental illness. They also said the police should have acted differently. Valarie Carey, a retired NYPD sergeant, said, "Officers had enough time to assess the occupants of the vehicle. They actually not only put someone at harm's way, but they took someone's life." "She had no political agenda. She didn't hate her country. She wasn't a terrorist. She was on medication," said another sister, Amy Carey Jones, a registered nurse. "Mental illness really should have more attention."