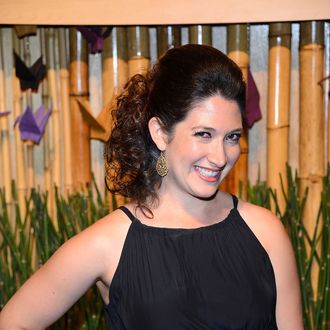 Renegade Randi!
Photo: Ethan Miller/Getty Images
There might be some awkward moments around the Zuckerberg family Thanksgiving table this year. Because Randi Zuckerberg, the karaoke-singing, reality-show-producing sister of Facebook CEO Mark, is coming out with a children's book that amounts to a passive-aggressive swipe at the obsessive social-media culture her brother's company helped create.
Randi's book Dot, which goes on sale on November 5, is about a little girl named Dot who can't stop fidgeting with her phone. "Dot loves technology. A LOT. She's obsessed with her devices (sound familiar?), but with a little push, she's reminded that life's a little bit richer when you look up from the screen," Randi writes on her blog.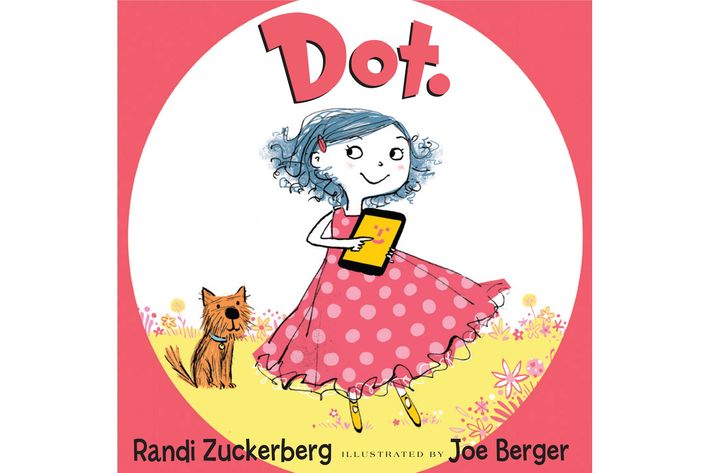 If it sounds odd that the sister of an Internet mogul whose goal is turning the world into a bunch of Facebook-using smartphone addicts would write a children's book that urges people to put down their phones and experience real life, well, it is. It would be like Mario Batali's sister writing a low-carb cookbook.
Luckily, Randi has also written a book for adults, Dot Complicated, which is coming out at the same time as Dot. Dot Complicated is less a tale about device addiction as it is a memoir — a "personal and professional story with a fresh guide to understanding technology and how it influences and informs our lives online and off," according to the book's website. So she's not totally out of the Zucker-fold.
Still, just to keep her family allegiances intact, she may want to think about writing a sequel to Dot, in which Dot, cut off from the world around her by her parents' draconian no-Facebook rules, is thrust into a depressing spiral of social isolation, and is saved only when a good Samaritan pulls her from her home, Harry Potter–style, and restores her access to Graph Search, enabling her to partake once more in the world's glorious open exchange of personal information.