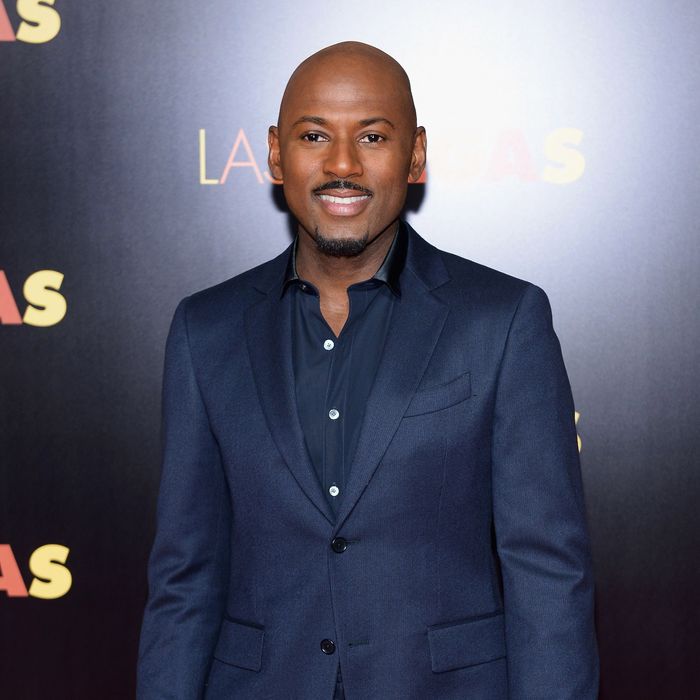 Has been black for 45 years.
Photo: Michael Loccisano/Getty Images
Over the past week, three black shoppers have claimed that they received less than hospitable treatment when making expensive purchases at Barneys and Macy's. So when we ran into Romany Malco last night at the Ziegfeld Theater premiere of Last Vegas — in which Malco plays a hotel concierge tasked with treating guests like royalty — we wanted to know if he'd ever had the experience of being discriminated against in a major department store. Malco went bug-eyed.
"I mean, it almost seems like a facetious question, seriously. Or rhetorical." Malco said. "Because I've been black for 45 years."
(The inquiry was indeed asked in earnest, but only after Malco's publicist made sure that the "serious question" we were about to pose was not about blackface.)
Malco's fame — according to his Twitter bio, he may be best known as "The Black Guy From 40-Year-Old Virgin" — is apparently no deterrent against racism. "You know how many times I have to witness the transition from 'Oh, get away from that thug' to 'Oh, wait a minute, that's the guy from Weeds! Hey, can I shake your hand?'"
"I'm glad that these places or these people — it doesn't necessarily mean the entire establishment is that way — but these people are being called out on their antics," the Brooklyn-born Malco, whose family is from Trinidad, continued. "To be quite frank, nothing really changes. It's kind of been like that as long as I've been alive. And I don't know why people are addressing it like it's something new."
Malco adds that he's lived and traveled all around the world — Europe, Asia, Canada, Brazil — and the one thing every place has in common is racism.
"Racism exists everywhere," he says. "So when people act surprised about racism, I'm the one that's surprised. It's like, 'No shit?"