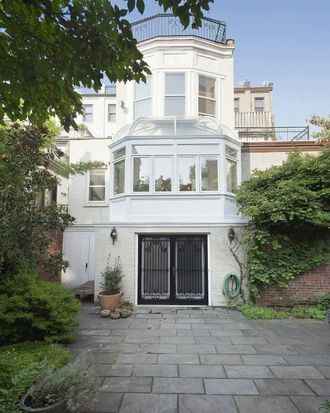 Best-selling books not guaranteed.
The too-successful-to-stomach physical embodiment of literary Brooklyn, the Safran Foer–Krauss family is leaving the neighborhood they've helped to define. (The De Blasio takeover is nearly complete!) Their six-bedroom, 7,670-square-foot townhouse on Second Street in Brooklyn is for sale for $14.5 million — or, as the Daily News puts it, perfectly, the couple "have put their Great House on the market for an extremely loud and incredibly expensive record-breaking price." Is brownstone Brooklyn dead?
Probably not: Rumor has it the couple already has another place in Cobble Hill.
As with their writing careers, Safran Foer and Krauss have been known to take full advantage of the real-estate game. They bought one Park Slope place on the same block for $1.86 million in 2003, flipped it for more than $3 million two years later, and bought this place for $6.75 million. Now their $14.5 million asking price would be the most expensive sale ever in the neighborhood.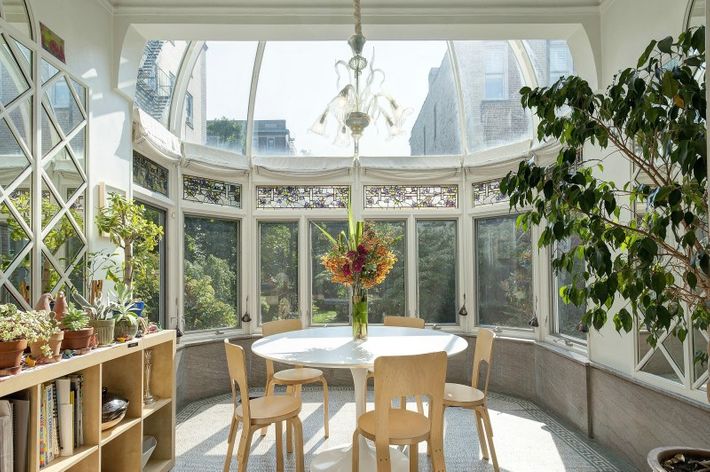 The "magical" Park Slope home, built in 1901 for the Woolworth family, has sixteen rooms, plus "mature plantings, antique statuary, terraced flower garden, cobblestone parking … coffered ceilings, stained glass windows and skylights, a garden-facing deck, pocket doors, tin ceilings, baths with original subway tiles, fossil stone floors, original marble vanities … a terrazzo-floored, Tiffany stained glass conservatory, which frames the garden during the day, and the stars at night."