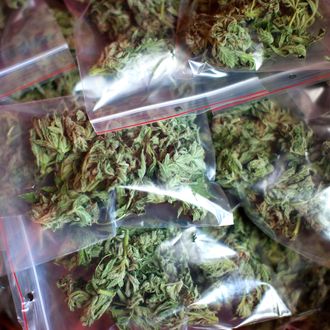 Photo: Uriel Sinai/Getty Images
It was always a risk, no matter how encrypted. Following the arrest of alleged online-drug-bazaar king and wannabe nerd gangster Ross Ulbricht, the Silk Road dominoes are falling across the globe. The BBC reports that four men have been arrested so far in the U.K. for their role in the "dark web" drug marketplace. The country's National Crime Agency called such sites a "key priority." Two men were also reportedly arrested in Sweden.
"These arrests send a clear message to criminals, the hidden internet isn't hidden and your anonymous activity isn't anonymous," said NCA director general Keith Bristow. "We know where you are, what you are doing and we will catch you."
Krebs on Security has the details in another domestic arrest, Steven Lloyd Sadler of Washington, allegedly among the "top one percent of sellers" on Silk Road. He allegedly had quite the menu, including cocaine he called "1980s Time Machine":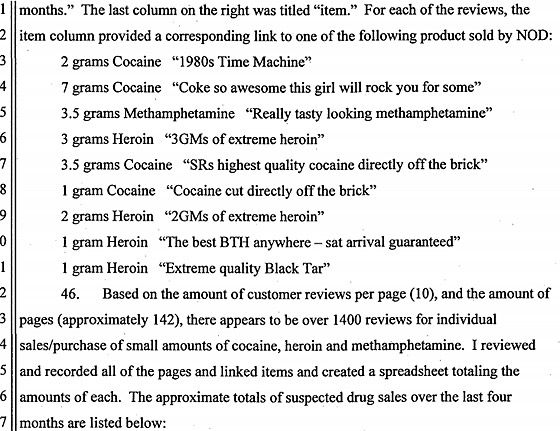 Reddit's community for Silk Road users is trying desperately to stay cool. "No offense to them, but I doubt the guys in their early 20s were very high up the food chain either, probably just tech savvy resellers paying off their student loans," wrote one user today in a thread about the U.K. arrests. "You really think arresting three students and a bubbly hippy are something to get scared about? These are small fry and the crime agencies know it."
The NCA, meanwhile, promises "many more" arrests in the coming weeks.