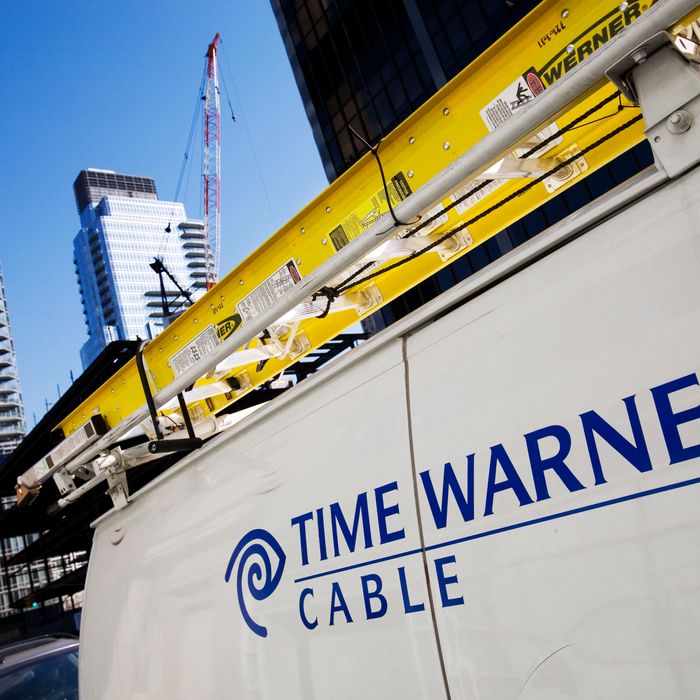 A Time Warner Cable truck is parked in New York Monday, Feb. 2, 2009.
Photo: Mark Lennihan/AP/Corbis
Having trouble accessing much of the Internet today? Us too! So take some comfort in the knowledge that the problem isn't you — it's New York's most hated institution, Time Warner Cable, which is experiencing a widespread and so far unexplained service disruption. (People in Maine and New Hampshire also reported problems.) There's no word on when this will be fixed, so Time Warner customers might want to consider stepping away from their computers and going outside for a nice walk. (No rioting, please.) The only other option is tweeting bile at the poor souls in charge of the company's help account.
Update: The Time Warner people are very sorry about all this.
Update II: Our brief, mostly local nightmare is over — at least according to Time Warner, which released this statement to various media outlets at around 3 p.m.:
Earlier today, some Time Warner Cable Internet customers in the Northeast experienced intermittent issues accessing several popular websites due to technical issues with one of our network backbone providers. Traffic has been re-routed, and our customers should be able to access their favorite websites again. We apologize for the disruption to their service.