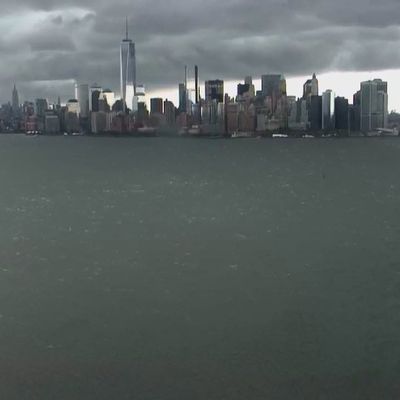 From a live-cam, moments ago.
A relatively brief but angry-looking storm is set to pass through New York City any moment now. You can expect rain, heavy gusts of wind, and maybe even some tornadoes. You'll most likely be fine, but, as with last year's derecho, it's best to keep your pants on at all times just in case. 
Update, 4:02 p.m.: Okay, the tornado watch was just canceled. Remove your pants.