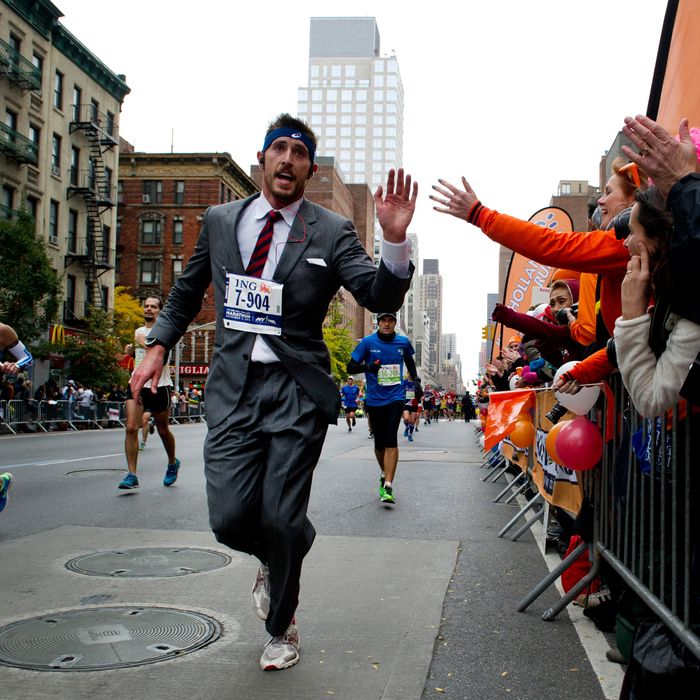 Photo: DON EMMERT/AFP/Getty Images
For some, running 26.2 miles that nobody is forcing you to run is enough of a feat. You could be doing literally anything else in the world — including sitting, sleeping, or standing in place — and you've chosen to run until you've reached the precipice of death. That's impressive. But for others, running a plain old marathon just won't suffice. This special breed wants to run a marathon while also wearing something incredibly uncomfortable-looking and/or non-aerodynamic. Or, they want to run a marathon while simultaneously performing some other kind of incredible physical skill, such as juggling, or dribbling two basketballs.
It's these people who were the real winners of the New York City marathon yesterday. Well, not the real winners. The real winner was a 120-pound Kenyan guy. But these people were a close second. Well, not second. Second was a 110-pound Ethiopian guy. Actually, some of these people probably didn't even finish the race.
Elmo Guy:
Oscar the Grouch Dude:
Captain America Guy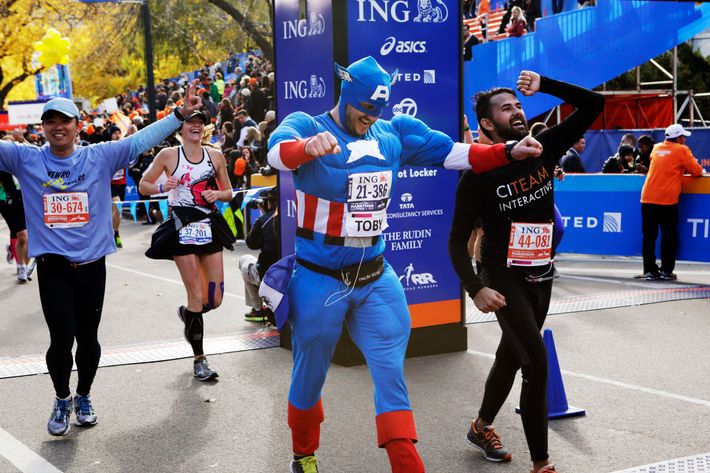 Sgt. Pepper Man:
Hulk Hogan Guy:
Lady Liberty Lady:
Flintstones Dude:
Sombrero Guy:
Tuxedo Guy:
Pikachu Man:
Basketball-Dribbling Dude:
Banana Bro:
Jesus:
Juggling Man:
Blues Brothers Dudes:
These Guys in Costumes We Don't Recognize [Update: They're dressed as El Chapulín, a Mexican TV character. Thank you commenters.]:
Quetzalcoatl Man:
Other Quetzalcoatl Man: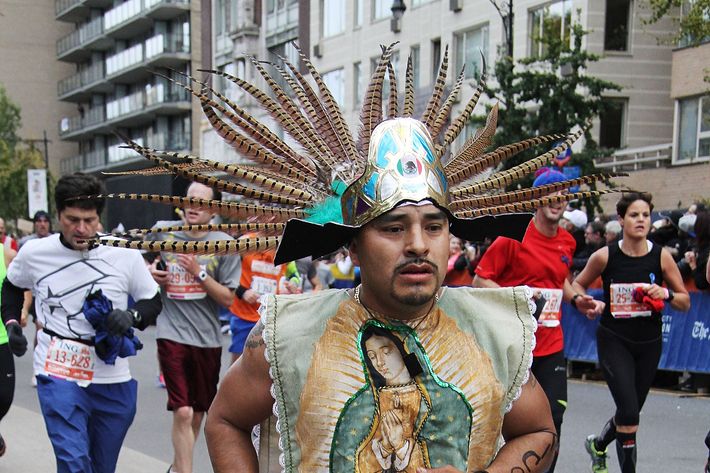 Suit Dude: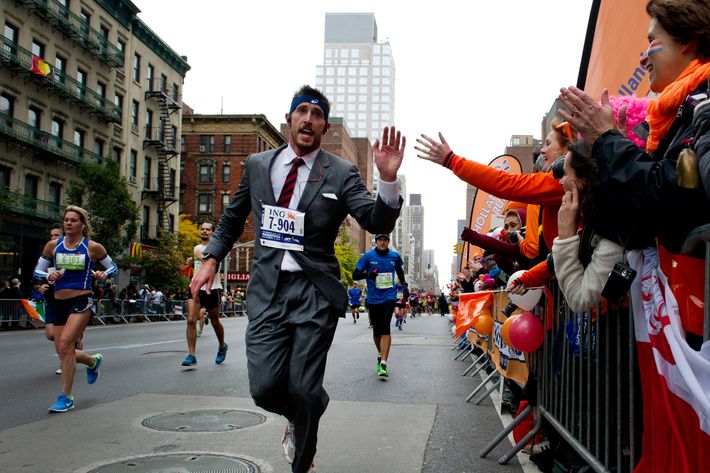 Other Suit Dude: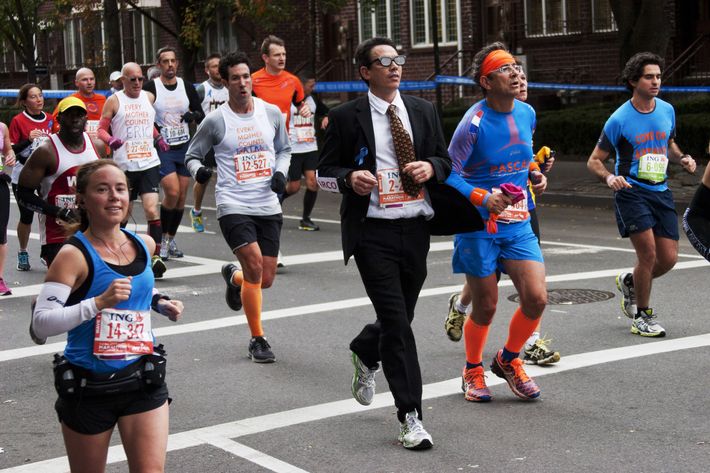 Unidentifiable-Nontraditional-Running-Outfit Guy:
Firefighter Guys:
Almost-Naked Man: