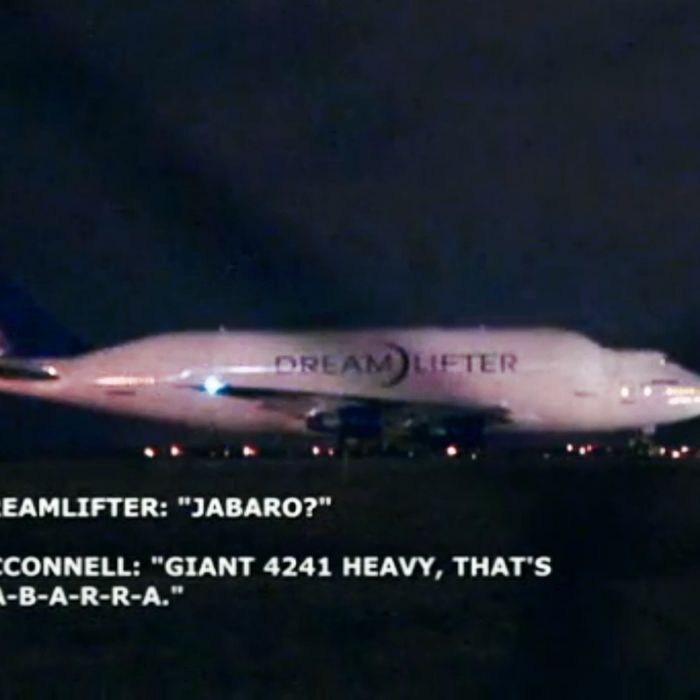 A ginormous Boeing 747 LCF Dreamlifter, a plane big enough to hold parts to build other huge planes, left New York City's JFK Airport for McConnell Air Force Base last night, but ended up in Kansan purgatory. The pilots seemed stunned when they were told they'd mistakenly landed at Jabara Airport, where the runway is only 100-feet wide and not long enough for the Dreamlifter to take off from. Welcome to Kansas — forever.
The local news from Wichita reports: "A Dreamlifter is supposed to need a runway 9,199 feet long to take off at maximum takeoff weight, and 7,000 feet to land at maximum landing weight. The runway length at Jabara is 6,101 feet."
To add to the comedy of errors, a tug sent to help turn the plane around broke down on its way:
The jet will attempt to take off at noon, and surely things will go smoothly.
Update, 3:35 p.m.: The plane has taken off successfully. The nightmare is over.