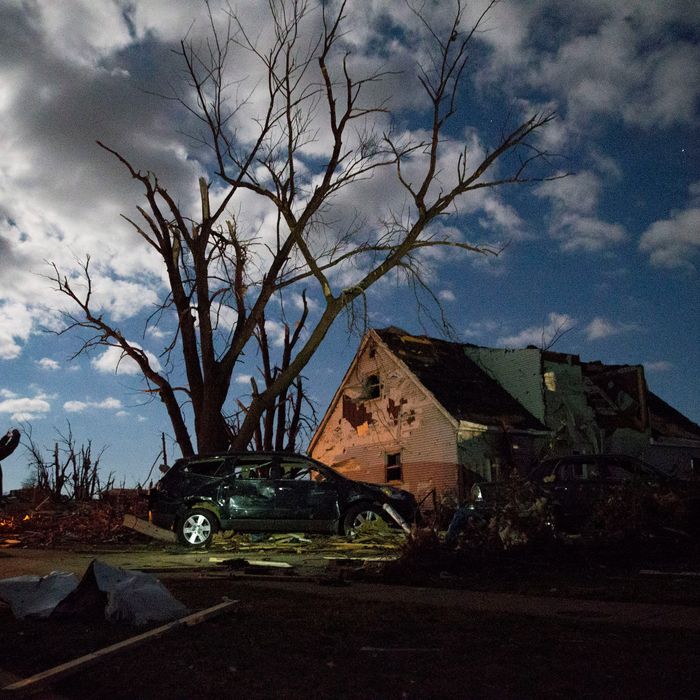 Photo: Ting Shen/Xinhua Press/Corbis
A large, fast-moving storm system swept into the Midwest on Sunday, triggering at least 60 tornadoes in the region, according to the National Weather Service. Illinois got the worst of it: At least six people were killed and an estimated 70 houses were totally destroyed. "We have reports of homes being flattened, roofs being torn off," said a local health official. "We have actual whole neighborhoods being demolished by the storm."
Dozens of others were reported injured, and at least 83,000 customers were without power, reports NBC News.
"Weather doesn't get more extreme than this in Illinois very often," said Matt Friedlein, a National Weather Service meteorologist. 
From south Illinois, the storm, which moved at about 60 mph, headed toward Chicago, and triggered tornado warnings in parts of Indiana and Kentucky. The Chicago Bears game was postponed. According to the Weather Channel, the storm was expected to "diminish as it moves east through Pennsylvania, Maryland and New Jersey, but high winds could reach as far as New York on Monday morning."
Footage of the twisters and photos of the aftermath are harrowing, to say the least. "It was complete destruction," said a witness. "There are people in the streets crying."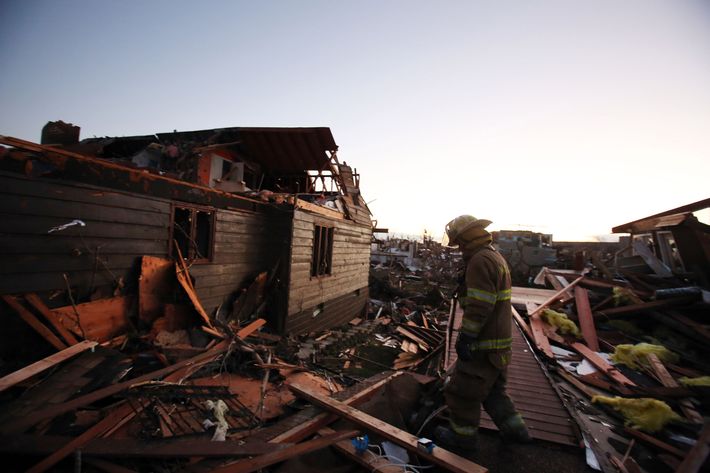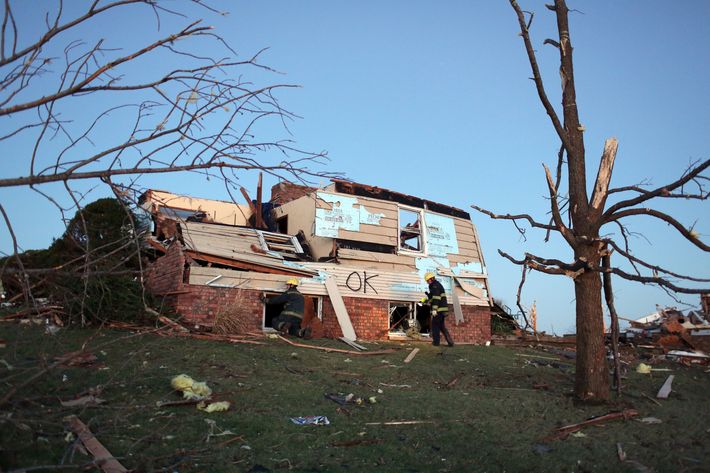 This post has been updated throughout.