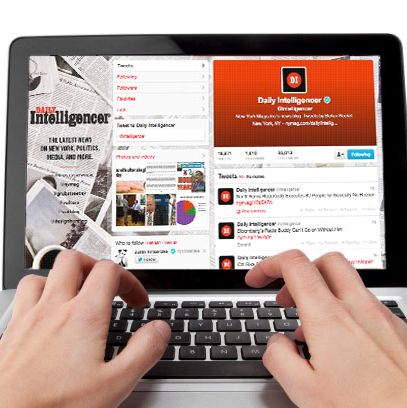 Welcome to the new New York Magazine Competition, a not-entirely-new feature on nymag.com. It's easy to play: On Monday mornings, we'll lay out a challenge and offer a few sample responses. Post your best shot in the comments below, or on Twitter with the hashtag we've provided, and on Friday the editors will select three winners. Criteria are (shall we say) highly subjective, but heavily retweeted and favorited posts will have an advantage. The prize is a year's subscription to New York magazine in print or a two-year subscription for the iPad edition (winner's choice).
A bit of history: The original New York Magazine Competition, which ran in our print edition from 1968 through 2000, was edited and run by the brilliant Mary Ann Madden. Her Competition was enormously successful through 973 installments, often with literal sacks of entries coming in via postcard. Unsurprisingly, it inspired a number of homages, most notably the Washington Post Invitational, which runs to this day. What strikes us most, looking back at the old Competition, is how closely it foreshadows the hashtag games that appear regularly on Twitter, like the #AddaWordRuinaMovie or #DeBlasiosNewYork memes that ran wild in recent weeks. Our hope is that the new Competition will recapture the enthusiasm that fueled the original game, minus the burden of hunting down postage stamps.
This week's Competition: Submit unvetted ad copy for a well-known TV show or film, along with the hashtag #toohonesttaglines. Below, some examples:
BLUE IS THE WARMEST COLOR: "Well, it won the Palme d'Or, right?"
LAST VEGAS: When The Bucket List is just too deep.
GREY'S ANATOMY: No, it's still on the air — we checked.
Have at it!
(Click here for the full contest rules.)