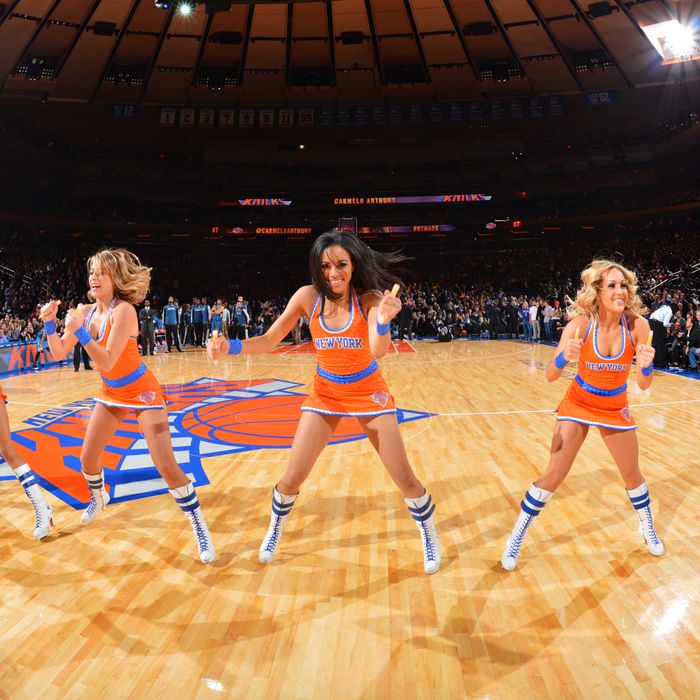 Nobody wants to see this.
Photo: Jesse D. Garrabrant/NBAE/Getty Images
Following a tough loss to the Minnesota Timberwolves on Sunday, the Knicks are off to a disappointing 1-2 start to begin the season. But fear not — Knicks owner James Dolan is very concerned and is making changes that will greatly improve the performance he's seeing on the court:
>
See? Classy dancing.