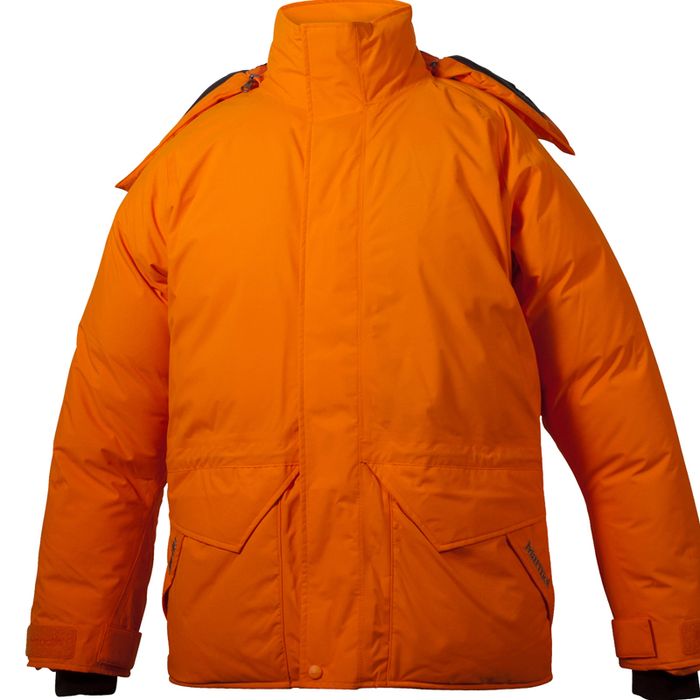 When Bronx teenager Cory Dunton allegedly opened fire at the Bryant Park ice rink on Saturday, wounding two, he was reportedly looking to steal another teen's Marmot Mammoth parka. Also known as  "The Biggie" — it is baggy and tends to be worn large — the garment has developed a dangerous reputation in recent years after inspiring multiple slayings. An anonymous Mammoth admirer took to the website of Paragon Sports, the exclusive seller of the parka until Marmot recently discontinued production, to warn New Yorkers against purchasing one: "this is not the coat for yu if yu live in NYC yu will get robbed." Daily Intelligencer spoke with a Paragon clerk (who asked not to be named) to learn more about this parka with a body count.
How long has Paragon carried the Biggie coat?
The manufacturer [Marmot Mountain LLC] made them for us for many years. But they stopped making them last year, and didn't come out with a 2013 coat.
Was the demand high?
Yeah, they were a huge seller. It had a cult following. People would buy and collect them. Some people tried to buy a coat in each color. They were like sneakers or bags, people really liked them and wanted to have as many as possible. They retailed at around $600 and then went up from there.
Why do you think people liked them so much?
Well, they were the only coat we sold that came in big sizes. We don't go above an XL with our other coats, so this was the one coat we sold that bigger guys could wear. We carried all the way up to XXXXL.
If they were so popular, why did Marmot stop making them?
They stopped after they made the 2012 coat. Even though it had a cult following, there was bad association with it. People were getting robbed for them, and a guy got killed over his coat a few years ago.
Yeah, a young man was shot this weekend allegedly over his Biggie.
Oh wow, really? I didn't know that. That's why they stopped selling them — bad association.
Does Paragon still have any in stock?
No, we sold the last one earlier this year.