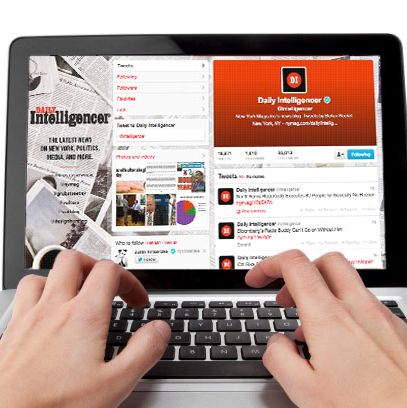 Welcome back to the new New York Magazine Competition. The best of last week's submissions, including the winner, appear below this week's call for entries. It's easy to play: On Monday mornings, we'll lay out a challenge and offer a few sample responses. Give it your best shot in the comments below, or on Twitter with the hashtag we've provided, and on Friday the editors will select three winners. Criteria are highly subjective, but heavily retweeted and favorited posts will have an advantage. The prize is a year's subscription to New York Magazine in print or a two-year subscription for the iPad edition (winner's choice). Full rules are here.
COMPETITION NO. 3: "My Band Is Playing on Thanksgiving." Please submit the name of a band you might hear this Thursday night. For example:
Vampire Long Weekend
Ben Folds Pie
Sly and the Entire Family Stone
They Might Be Gravy
Enter in the comments below, or on Twitter with the hashtag #thanksgivingbands.
RESULTS OF COMPETITION NO. 2, "Space Oddities," in which you were asked for a phrase or title, altered by one space to produce unexpected results. 
LO CAL HERO
—@debpopper
WHAT'S THAT DOWN THE ROAD, A HEAD?
—onvacation
NEW YORK DAILY NEWS HEADLINE: "PHOTOGRAPHER S HIT IN MOUTH BY ALEC BALDWIN"  
—riverhawk
TORONTO MAY ORAL CONTEST
—classicist
ALEX JONES: LEADER OF THE CONS PIRACY
—contrariandip
I STUDIED A BROAD IN PARIS LAST SEMESTER
—shark_bite
GRANDMA STERFLASH
—middlecoastdan
And the winner is:
MIRROR, MIRROR, ON THE WALL, WHO IS THE FAIREST OF THE MALL?
—@brendanlorber