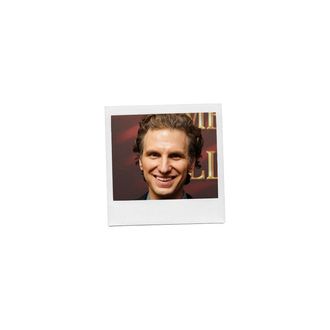 Photo: Neilson Barnard/Getty Images
Name:  Sebastian Arcelus
Age: 36
Neighborhood:  Harlem
Occupation:  Actor.  He can currently be seen as Jake Brigance in the Broadway play A Time to Kill, based on John Grisham's novel, or as Lucas Goodwin on the Emmy-winning Netflix series House of Cards.
Who's your favorite New Yorker, living or dead, real or fictional?
Jon Stewart.
What's the best meal you've eaten in New York?
I'm still chasing the perfect chicken Parm.
 In one sentence, what do you actually do all day in your job?
I tell stories. (When asked this question at parties, my wife and I tell people we own a pool-cleaning business to avoid more "entertainment" questions).
What was your first job in New York?
I was a financial assistant at Smith Barney.
What's the last thing you saw on Broadway?
Big Fish.  I was fortunate enough to cheer on (and be inspired by) my dear friends Norbert Leo Butz and Susan Stroman at their opening.
Do you give money to panhandlers?
I tend to, yeah.
What's your drink?
Diet Coke. Too much of it.
How often do you prepare your own meals?
Wait…what do you mean?
What's your favorite medication?
Fantasy Football.
What's hanging above your sofa?
My mother's photography.
How much is too much to spend on a haircut?
Can you really put a price tag on a good head of hair? 
When's bedtime?
1:30-ish.
Which do you prefer, the old Times Square or the new Times Square?
New when walking, old when driving.
What do you think of Donald Trump? 
I think you need to ask him, "How much is too much to spend on a haircut?"
What do you hate most about living in New York?
That people think they need a plastic bag for everything.  Save the world, one bag at a time …
Who is your mortal enemy?
Bill Belichick.
When's the last time you drove a car?
This morning.
How has the Wall Street crash affected you? 
It makes me want to fight to break the cycle.
Times, Post, or Daily News?
Times.
Where do you go to be alone?
I go to a movie.
What makes someone a New Yorker?
When you're territorial about your bodegas. I take great pride in having my spots around the city where an "I'll have the usual" can still make this feel like a small town.